If 3PLs want to win online fulfillment business they must be able to demonstrate that they have the IT infrastructure in place to respond to the demands of e-commerce retailers – and their customers, says Utordo director, Richard Davies
The spectacular growth of internet shopping coupled with a sharp dip in demand for deliveries of replenishment stock to high street stores during the Covid crisis, has prompted many traditional logistics and transport companies to adapt their business models to allow them to compete in the increasingly crowded online fulfillment space.
However, if third party logistics (3PL) service operators whose focus has always been on the storage and delivery of palletised loads from the warehouse to the high street store, want to be in the running to win fulfillment business they must be able to demonstrate that they are set up to respond to the demands of e-commerce retailers – and their customers.
This might, for instance, require some remodeling of existing storage systems to accommodate more SKUs and pick faces or investment in staff training to ensure workers have the skills they will need to undertake the kind of specialist picking, packing, kitting and re-working tasks that e-fulfillment entails.
But, perhaps most importantly, for an e-fulfillment operation to perform efficiently a logistics company's warehouse management system (WMS) will have to be adapted to make it capable of integrating with an online retailer client's webstore as well as any other internet marketplaces through which the retailer trades, such as ebay and Amazon.
Synchronising the 3PL's WMS with a client's e-commerce platform makes things easier for the seller and the logistics services supplier by allowing a host of data, such as order status and inventory levels, to be automatically exchanged in real time.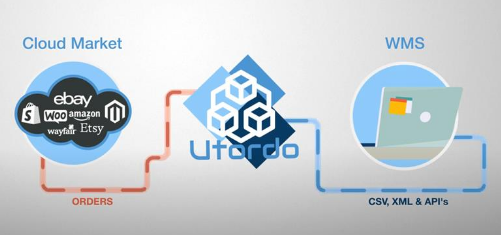 But by no means every e-commerce fulfillment service can offer this level of software sophistication.
Anecdotal evidence suggests that the costs involved in upgrading WMS software and concerns over the disruption to operations that 're-setting the system' may bring are the most quoted reasons why 3PLs fail to make their software 'fulfilment-ready'.
In other words, logistics companies are reluctant to make a high Capital Expenditure commitment to change a working WMS – particularly one that they have already made a significant financial contribution to and have confidence in.
This is probably understandable: after all, a 3PL that has invested a sizable chunk of time and money on the development of a warehouse management system that it believes is the perfect tool for controlling client stock, replenishment orders, staff tasks and materials handling equipment will want to avoid the cost and potential disturbance to the smooth running of day-to-day operations that reconfiguring a WMS can involve.
But now a cloud-based middleware solution has been developed and launched that allows logistics companies to link their WMS to a client's web-store and any other online marketplaces where they are visible, simply and cost effectively.
The new system is called Utordo. Sitting between the retailer's website and any other marketplaces and a 3PL's WMS, Utordo converts and standardises order information and exports data relating to each order to the WMS using secure flat file, XMS or API formats.
This process allows a 3PL's retailer client's orders to appear on the host warehouse management system the instant an order is received and, in doing so, effectively upgrades an existing WMS to deliver the functionality needed to provide reliable and efficient order fulfillment capability.
Compatible with all well-known WMS brands, Utordo also handles order communications with the online seller's customers and updates the retailer's web-store and other marketplaces with tracking and order details in real time.
Utordo technology is offered as a SaaS (Software as a Service) package with a minimum 12-month contract agreement. This means that the full Utordo package is, in effect, 'hired' for a pre-agreed monthly fee.
With Utordo 3PLs can dramatically improve the levels of service that they offer to their existing internet retail clients, while logistics operators that are new to online order fulfillment can tender for internet retail accounts knowing that they have a system in place that delivers all the data they need to be able to offer a reliable, first-class e-fulfillment service.
In June of this year the British Retail Consortium announced that internet sales accounted for 50 per cent of the UK retail market and the online retail market will only continue to grow. Those logistics companies that are not equipped with the skills and technology required to provide the services needed by today's retailers risk being left behind.