Amazon and the address book: why smaller logistics firms should prepare for next-gen infrastructure now.
By Mohit Paul, VP EMEA at BluJay Solutions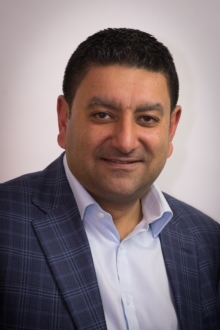 The introduction of a 32-strong air fleet to the Amazon Logistics business in 2016 shows that it is expanding its view past last-mile delivery and wants to control the supply chain end-to-end. And this isn't a standalone phenomenon. With global giants like Amazon and Alibaba using their supply chains as a way to gain a competitive advantage, smaller retailers risk being left behind. One of the key appeals of these outfits is fast, reliable fulfilment. But developments to urban structure are turning into a stumbling block for any logistics provider. So how are they coping with the increasingly urbanised infrastructure? With many addresses now not corresponding to a traditional front door, it may seem that reliability is increasingly difficult to achieve.
Systems that thrive on data, such as those which work in the cloud, are capable of handling ever-more precise delivery locations and instructions. New addressing systems are revolutionising the way businesses locate their customers, making problem deliveries a thing of the past. Services, such as locpin, allow customers to provide logistics providers with the most accurate information of their location. Memorable keyword systems like what3words that divide the globe into 9 m2 segments labelled with a unique three-word name are providing greater delivery precision in cities with dense infrastructure that house growing populations. By getting ahead of the curve and implementing new addressing systems, logistics providers can ensure that they are delivering the very best in accurate, timely and convenient deliveries.
Meanwhile in remote or rural locations the ability to access cloud-based transport management solutions via mobile is transforming the accuracy of fulfilment. Right through to last-mile delivery, platforms available on mobile such as MobileSTAR can adjust and adapt personalised workflows to optimise the supply chain. Preventing or avoiding bottlenecks before they occur, the supply chain therefore requires fewer contingency resources. Small adjustments such as these have a big impact on overall performance. Increased visibility means solutions can be applied quickly throughout the supply chain, giving logistics providers the competitive edge they are looking for.
Amazon might seem to have seized customers' hearts – from purchase journey to last-mile delivery, the ecommerce giant has engineered numerous brand touchpoints. And the image created is one of the ultimate in convenience. Services like Amazon Prime are loading on the pressure for logistics providers to move goods with greater speed and agility than ever before.
But the opportunity for specialist providers who embrace digital transformation is growing. Whereas the technological power of giants like Amazon might be intimidating, the ability to match them is within smaller suppliers' grasp. But only through embracing the data assets at their disposal can smaller logistics firms identify their growth areas and pivot to fulfil increasingly complex deliveries and meet the demands of modern customers.