UK: Fuel card providers FLEETMAXX SOLUTIONS announces a strategic partnership with entrepreneurial services provider LuMilona to help support entrepreneurs, fleet managers and SMEs on the road to recovery from Covid-19.  
The invisible virus that has been challenging our lives since mid-March has brought with it a genuine sense of anxiety and hardship. Ironically, the coronavirus pandemic has hit small-medium enterprises (SMEs) the hardest. The recession looks to them as the crucial vehicles to enable a sustained economic recovery.
'Driving recovery' works as an analogy, but it is more than a snappy quip from our marketing team at FLEETMAXX SOLUTIONS. Our fuel cards have been supporting many SMEs who have been tirelessly working during lockdown to deliver vital goods direct to depots and doorsteps all over the UK. Many entrepreneurs have minimal spare financial resources and only modest precautionary savings. Access to finance is more difficult for the smallest companies; this means many will quickly run out of cash reserves endangering their future.
Rob Webb, Business Development Manager at FLEETMAXX SOLUTIONS, says, "We believe that the whole point of fuel cards is to deliver real savings. Our fuel cards offer a typical saving of up to 5p per litre on national average pump prices. When a business owner or fleet manager pick any of our comprehensive range of commercial rate fuel cards, there will be no transaction charges, network fees or other surcharges. With other suppliers, they could expect £2 or more to be added to the bill every time they refuel."
FLEETMAXX SOLUTIONS will lower fuel costs, eliminate paperwork, and reduce administration. And these points are just the start of the standard membership benefits for our fuel cardholders. One weekly invoice means up to two weeks of free credit before direct debit payment. Clients are not pushed towards any product but receive impartial advice on the most appropriate fuel card for their individual business needs.
Our collaboration with LuMilona means our fuel cardholders now have access to a whole suite of progressive corporate benefits to support business goals such as lead generation and engagement. Respectively, LuMilona clients now have access to discount diesel and petrol throughout the UK, and up to £250 credit on the first invoice.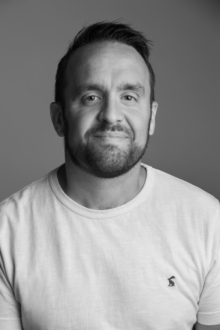 Dave Plunkett, the owner of LuMilona, adds: "We understand that a successful partnership has the power to do immense good for all those involved and have a ripple effect that can amplify the result and positively affect many more. Among the highest costs for entrepreneurs trying to establish a market is the simple cost of getting from A to B. Running vehicles is not cheap, especially when delivering on customer expectations.
Our partners work with us because we offer a suite of benefits to support a customer's growing business. Adding FLEETMAXX SOLUTIONS to our portfolio means we have got our audience covered for the logistical nightmare of reducing fuel costs. We are all about saving our clients time and money, and now they do not have to go searching for the best refuelling deal, because we are already offering it."
For more information on FLEETMAXX SOLUTIONS, visit www.fleetmaxxsolutions.co.uk and for further details on LuMilano, visit www.lumilona.co.uk.