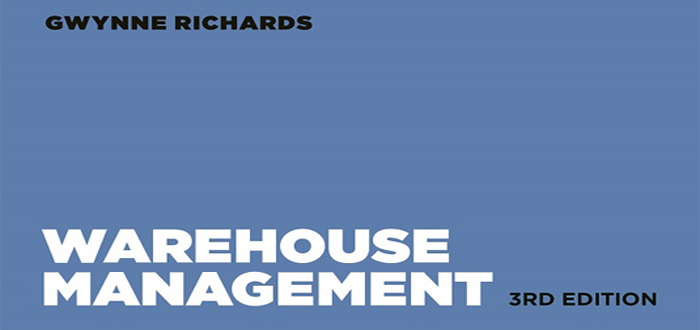 Atlantis, Airships or Flights of Fancy.
Comment by Gwynne Richards, author of Warehouse Management.
Since I wrote my first book on Warehouse Management in 2011 things have moved on apace with companies introducing greater levels of automation and more recently companies such as DHL trialling vision technology in many warehouses and fulfilment centres.
Automation systems suppliers are all looking at equipment which can cope with the growth in e-commerce and provide companies with that competitive edge in terms of reducing order lead times. An interesting development recently is the purchase of Vanderlande Industries by Toyota potentially signalling a move towards greater use of automation and a move away from more manual operations.
One of the leaders in e-commerce and a company which is continuing to push the envelope in terms of warehousing is Amazon. Recently we found out that they have filed a patent for airborne warehouses utilising floating airships which will be called 'airborne fulfilment centres'.
Amazon are already utilising drones for the last mile delivery and the idea is to have floating airships in the sky over specific cities and to utilise these drones to make the final delivery. Apparently, it takes a lot of energy to launch these drones and therefore to be able to drop the drones from the sky will reduce the amount of energy utilised.
In the abstract of the patent filing, Amazon writes: "As the UAVs (drones) descend, they can navigate horizontally toward a user specified delivery location using little to no power, other than to stabilize the UAV and/or guide the direction of descent."
A number of smaller airships will be used to float Amazon products and drones up to the larger AFC.
The cost of land in many countries is prohibitive in terms of building large warehouses and fulfilment centres and therefore looking at alternatives is crucial going forward.
A recent report by DTZ shows that London Heathrow remains the most expensive area globally followed by Hong Kong, Zurich, Singapore and Oslo.
This has prompted Amazon to take out another patent that would see its depots submerged underwater, with items summoned to the surface by acoustic vibrations. The packages would be housed within watertight boxes. Each is equipped with an air canister that deploys a balloon when the package is required to float to the surface.
Amazon also cite the cost and availability of land as being drivers for these new ideas. Although sounding somewhat farfetched at present these patents certainly highlight issues that face the logistics industry during the near future. I have to admit to still having reservations about the final delivery being undertaken by drones, especially after the near misses recently both in the air and on the ground. Landing areas are also few and far between in very built up areas.
Potentially, a more realistic idea is the ambitious plan for a 175,000 sqm (1.9 million sq. ft,), 9 metre high, underground warehouse near Heathrow airport. This coupled with underground freight pipelines could revolutionise the way we store and transport goods and could go a long way to alleviating congestion on our roads.
Warehouse Management 3rd Edition is due to be published in November 2017 by Kogan Page. www.koganpage.com/WM3
References
http://uk.businessinsider.com/amazon-blimps-airborne-warehouses-2016-12

http://www.lloydsloadinglist.com/freight-directory/news/Underground-warehousing-plans-go-before-UK-planners/69718.htm#.WYl93rpFw2w
http://www.molesolutions.co.uk/