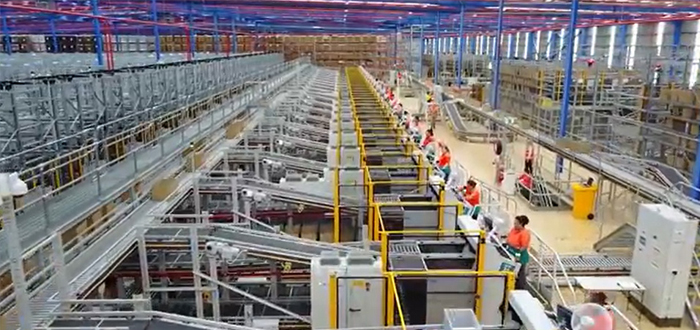 Dematic Announces Fully Automated Distribution Center With A Focus On E-Commerce And Omnichanel Delivery.
Dematic, a leading global supplier of integrated automated technology, software and services to optimize the supply chain, today announced the opening of a new distribution center (DC) by the Toll Group, a leading third-party logistics (3PL) company based in Australia. The Toll Group needed a highly automated DC to meet increasing demands from its customers for efficient e-Commerce and omnichannel order fulfillment and looked to Dematic for the right solution.
The DC features several Dematic solutions integrated with best-in-class technologies. Dematic Multishuttles store, buffer and sequence 80,000 SKUs. Workers pick orders at 24 ergonomic Dematic goods-to-person workstations. Ten Dematic AGVs handle repetitive transportation tasks safely and automatically. In addition, the Toll Group worked closely with Dematic to define and implement support systems from other vendors to ensure complete integration.
As a 3PL, the Toll Group had some stringent requirements for automation. Arthur Dardoumbas, General Manager of Development and Solutions at the Toll Group explains, "We look at the occupation, health and safety requirements. We look at order accuracy to prevent returns coming back to the facility." Dardoumbas continues, "And we also look at the customer experience to make sure they get their product in an efficient manner. Because it's all about the speed to market today."
The new Toll Group DC is another great example of Dematic's unique ability to deliver global solutions, but with a local touch.
To view a video about this Dematic success story, visit Dematic.com/toll.