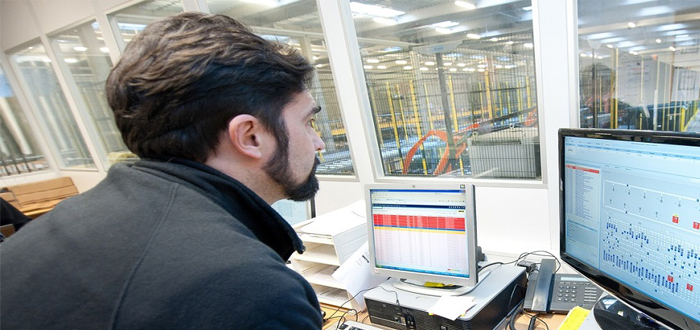 Dematic release Warehouse Execution System software platform, Dematic iQ 2.5.
Dematic, a leading global supplier of integrated automated technology, software and services to optimize the supply chain, today announces updates to the latest release of its Warehouse Execution System software platform, Dematic iQ 2.5.
One of the highlights of this release is the innovative, first-to-market Material Flow Analysis — a new blend of performance monitoring, analytical insights and visualization essential to operations efficiency. As an addition to the Dematic iQ Operations Management Center, this new tool simplifies the day-to-day operation of complex systems. Material Flow Analysis brings visibility across the entire distribution center, identifying potential bottlenecks and other performance barriers.
"Analyzing material flow is useful, even for operations that appear to have no problems at all," says Dave Adams, Director Software Product Management. "The clear, interactive dashboards provide visibility into labor use, equipment use, capacity constraints and more. Operations and maintenance management can use this information to address current issues as well as to predict potential issues in the upcoming hours, shifts or days."
With its intuitive, easy-to-configure user interface, Material Flow Analysis makes it simple to view and analyze your complete operation, allowing you to identify slowdowns and capacity concerns to prevent future problems.
For more information about Dematic, visit Dematic.com