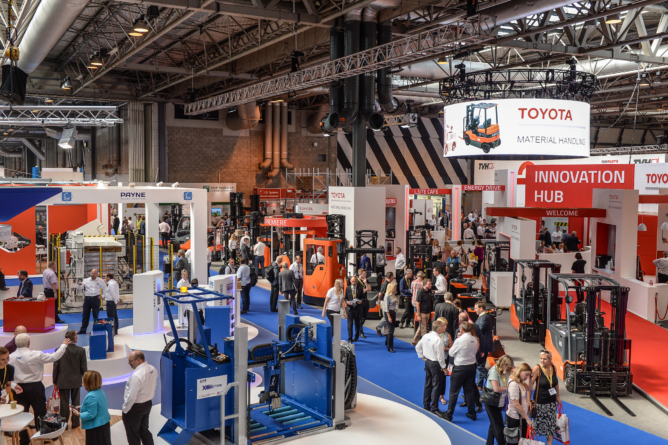 Forklift operators will rise to the challenge at IMHX 2019
The UK's top forklift truck drivers are invited to put their skills to the test by taking part in a live Forklift Operator Challenge, which is taking place throughout IMHX 2019 (NEC, Birmingham, September 24-27, 2019).
Organised by Talent in Logistics in partnership with UniCarriers, the Forklift Operator Challenge will see lift truck operators undertake a series of tests designed to show their skills, knowledge and understanding of the need for safe forklift operation.
Ruth Edwards, Business Manager at Talent in Logistics, says: "Forklift operators don't tend to get highly recognised for their hard work, which is why we want to celebrate these individuals and encourage them to continue their efforts.
"The Forklift Operator Challenge will also demonstrate the importance of skilled, safe and efficient forklift operators to the productivity and profitability of any company."
Chris Bates, Sales Director at UniCarriers UK, comments: "The operators taking part will use the award-winning Unicarriers TX3 electric counterbalance truck and UniCarriers will provide each entrant with a truck familiarisation session before they compete to ensure that they enjoy the truck's new technology and extra features."
Any qualified counterbalance lift truck operator can register to take part in the Forklift Operator Challenge by visiting stand 6B190 at any time during IMHX 2019 or by contacting Talent in Logistics in advance by email at [email protected].
Rob Fisher, IMHX 2019 event director, comments: "Transport, logistics and the supply chain need ever-increasing and changing skills to keep Britain moving and the Forklift Operator Challenge is just one of a number features planned that will highlight the importance of skills and training at IMHX 2019."
Over 400 companies from around the world will be presenting the latest developments in intralogistics and supply chain technology at IMHX 2019, making the show the largest international logistics solutions exhibition the UK has ever seen.
Visitors can pre-register to receive a free IMHX 2019 visitor pass at www.imhx.net