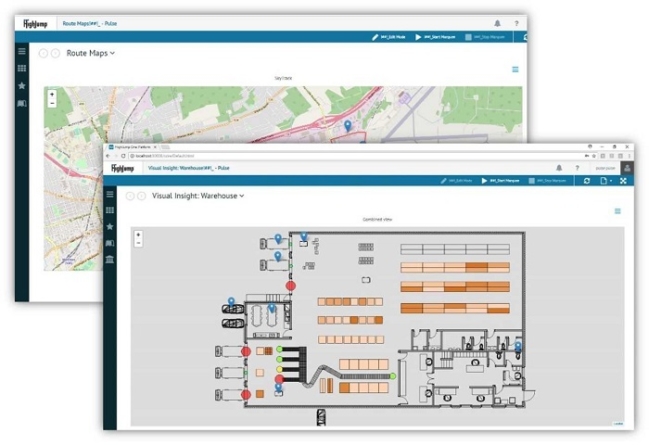 HighJump Showcases New Innovations for Supply Chain Business Intelligence and Automation at MODEX 2018.
 HighJump, a global provider of supply chain solutions, showcased its latest innovations for insightful business execution and automation control at MODEX 2018. HighJump's new business analytics tool, HighJump Visual Insights, combined with HighJump's Automation Aware Warehouse Management System (WMS) create a single, comprehensive solution that streamlines supply chain workflows.
To handle new business models, stressed logistical systems, deconsolidating networks and a shrinking workforce, businesses need to automate operations. This requires access to and the ability to act on real-world data. HighJump Visual Insights and the HighJump Automation Aware WMS make this possible.
Moving beyond standard graphics and charts for actionable analytics, HighJump Visual Insights overlays information on visuals of distribution facilities. Staff can instantly see where, when and what to automate. The HighJump Automation Aware WMS powers the automation. This is done by combining the adaptability of HighJump's WMS solutions with the capabilities of a warehouse control system (WCS). Supply chain professionals can seamlessly integrate and manage the latest automation technologies. The result is unrivaled goods-to-person and person-to-goods delivery which enhances labor, inventory, yard and transportation management efficiency.
"HighJump provides a modern approach to automation and business intelligence," said Sean Elliott, chief technology officer at HighJump. "Designed from decades of experience with successful supply chain deployments, we offer the only solutions truly aligned with the supply chain of today and the future."
These are two of a series of innovations HighJump has coming out this year. Further details are available here.