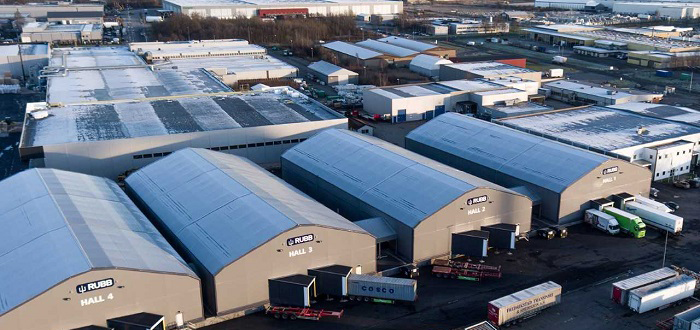 How Logistics Companies Prepare For Brexit.
With over 40% of Britain's food sourced from abroad, ports like Dover will have a tough time coping with the influx of vehicles. This is not due to an increase in demand, but rather, additional security checks that will only serve to clog up the logistics of just about every industry. While this will have a major effect on every part of the economy, logistics companies are working on plans to ensure industry survival when the Brexit transition takes place in 2019.
A Proactive Approach: Stockpiling
Some logistics companies are pooling together all their resources in order to keep their part of the industry afloat, such as the timber industry. Additional warehousing is currently being sourced by the state forestry groups to ensure that the clog-up at the ports don't cause a slow-down in service delivery. The stockpile is envisaged to be for at least three months, which will give the transition time a little bit of room to wriggle in the event that timber is delayed at the ports. While stockpiling may not work for all industries such as those in food and beverage distribution, others may have the option to increase their stock. Metal and materials used in the building industry, glass, and items that have a long shelf life should be considered.
Preparing For Loss and Spoilage
Those who regularly encounter Stack on the M20 will know the damage long periods of waiting can do to fresh produce and items with a fast expiration date. Logistics companies that rely on their goods being delivered within a certain timeframe to avoid spoilage, will have to ensure that they're protected for the haul and possible spoilage should there be delays in delivery. They should also consider additional measures such as cold trucks and additional fuel for the journey to keep it running. Other routes may also have to be considered to ensure there are no issues with goods.
Additional Refrigeration Might Be Required
It's not only warehousing that's in high demand, as refrigeration seems to be a hot topic too. Around 90% of the refrigeration capacity in Britain is already in use, which means that by next year, this demand will exceed available. Conversions to cold rooms could ensure that items such as dairy and produce have a longer chance of survival.
Pricing Changes Are Inevitable
The logistics industries will have to monitor their cash flow as these delays could have a dire effect on their pockets. It may be time to start including other routes as well to ensure that there is enough money to keep operations running and the trips to Britain worthwhile. Brexit may force some companies to look for business elsewhere to avoid the headache of Dover and other British entry points.
The entire world holds its breath as the final months before Brexit play out. With a lot on her plate, Theresa May has a lot to resolve before 2019 in order to ensure a smooth transition. This will not only affect logistics companies, but entire industries.