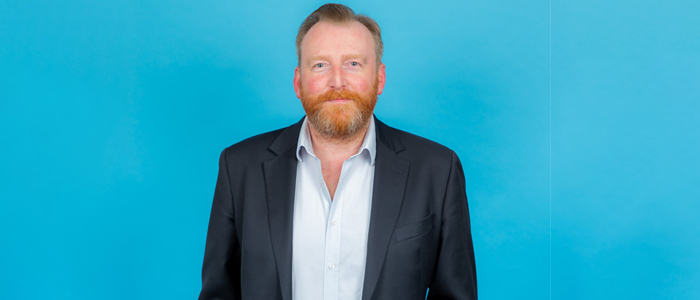 How to save money while saving the environment
By Graham Deane
The ultimate goal for businesses is to make money, regardless of the sector in which they operate. The principles are the same across the board – you need to be able to demonstrate agility and efficiency while staying in the black if you are to survive and thrive.
At the same time, it is no secret that we are facing a climate change crisis – and it is not feasible to ignore it any longer. Clients and customers want to know what your green credentials are, and your roadmap for the future.
For example, Heineken talks about its 'increasingly holistic approach to sustainability'. Rather than merely focusing on the empty bottle at the end of the consumer journey and shipping it off for recycling, the Heineken strategy focuses on the entire value chain 'From Barley to Bar'. So, everything from the fuel burned whilst harvesting the barley, to the energy consumed in making the glass bottles, to the shipping of the product to the supermarket shelves… it's all measured, scrutinised, and given waste and energy reduction targets.
And it's not the only brand which is pushing back into its supply chain to drive greater efficiency and sustainability. It is now becoming standard for global companies to report on energy reductions in their annual reports and soon 'green credentials' will become an essential part of any tendering – or re-tendering – process.
While cutting energy consumption can initially seem daunting, it is actually a business opportunity. The technology has existed for many years but the biggest hurdle to date has been the purchase of this technology.
But that has all changed now that energy and sustainability is being delivered as a service rather than a mere product purchase.
So where to start your sustainability journey?
The logical starting point for any industrial player operating in the logistics, retail or warehousing sector and looking to cut down on energy consumption is to look at lighting.
After all, lighting makes sense as every building has – and needs – it. It is also easy to quantify so you can measure exactly how much energy you're using now, and how much you can expect to consume after a lighting upgrade. The good news is that advances in lighting technology mean companies can do the right thing for the environment while also saving up to 80% on their lighting bills, a true win-win.
LED (light-emitting diode) lighting is both cost-efficient and environmentally friendly, and there are companies that are offering innovative business models in order to make a savvy option even more attractive to business operators across the globe.
Gaining huge traction
Lighting as a Service is a model that has gained huge traction recently. Through this approach, companies get lighting by subscription – they don't have to pay any money for the equipment or, by extension, take on any financial risk. The lighting is owned and maintained by the provider, who makes money on the savings realised from the switch to LED lighting itself.
This can have significant effects – not just for the environment and a company's bottom line, but also for marketing efforts. Clients and customers love to hear about good environmental news stories, and this approach has a demonstrable and measurable effect on carbon emissions.
Advances in technology
Of course, lighting is just the first step on the path towards fully sustainable business practices. After driving as much efficiency as possible under the roof, it is then time to look at renewable technologies in order to meet the remaining energy needs.
The reality is that, in the 21st century, industrial operators should be looking to come off the grid entirely, becoming self-sustainable. Lighting is one element, followed by HVAC. Later other alternative energy sources should be fully investigated and assessed, such as renewable energy like solar power.
Advances in technology have meant that companies can now assess their overall energy usage quickly and easily at the touch of a button, meaning bottom-line savings are easily accessible.
For example, a new industry app by UrbanVolt called Dataful™ can instantly measure a facility's potential savings on lighting using just four key metrics. This means that companies no longer have to wait months for a thorough site inspection and data analysis over what can be dozens – or hundreds – of sites across numerous territories.
Adapting to the climate change agenda may seem like a lot of work and potentially expensive, but the comforting reality is that there are operators out there who are ready and willing to do the work for you, leaving you with happy clients and customers, a healthier balance sheet, and a better environment.
Saving money and the environment – what's not to like about that?
Graham Deane is the COO of UrbanVolt. UrbanVolt's goal is to get warehouses off the grid via it Sustainability as a Service business model. UrbanVolt has pioneered the innovative Lighting as a Service (LaaS) model whereby clients avail of lighting by subscription. It now offers other energy efficiency technology via the same 'as a service' model. Via its invite-only Dataful™ app, UrbanVolt clients can also instantly calculate how much energy and cash is being spent on their warehouse lighting. For more information, see urbanvolt.com