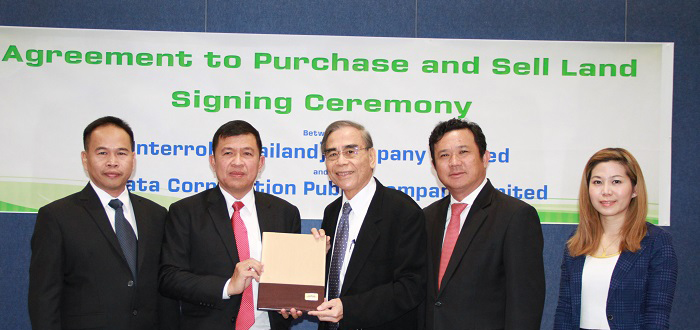 Interroll Thailand moving to new and larger location.
The rising demand from Southeast Asia for material flow solutions gives Interroll momentum to increase business activities with Thailand as a regional hub.
Interroll announced today that production and office capacities in Thailand will be expanded within the next 15 months by moving from the existing production site in Amatanakorn Industrial Estate, Phase 8, to a new location in Phase 10. Construction on the new location will start in the first quarter of 2018 and is scheduled to be finalized at the beginning of the second quarter of 2019.
The new location will provide a shop floor of around 4,800 square meters as well as a 700-square-meter office space.
"We look forward to run a state-of-the-art location with improved capacities. The move enables us to increase our productivity significantly by introducing product lines with One Piece Flow", says Grisorn Nakapong, Managing Director of Interroll Thailand. "Growth markets in Southeast Asia—especially Indonesia, Philippines, Vietnam and Myanmar—are showing a good demand for our products. For our customers and end users, the move means upgraded services and faster delivery times. For our current and future employees, this means a top work environment."
Ralf Garlichs, Executive Vice President Products & Technology at Interroll adds: "The ASEAN Economic Community (AEC) so far has had a very positive impact on trade and logistics in the region and gives us an extend market base to grow upon. The new location enables us to produce a much larger range of our solutions in proximity to our target markets."