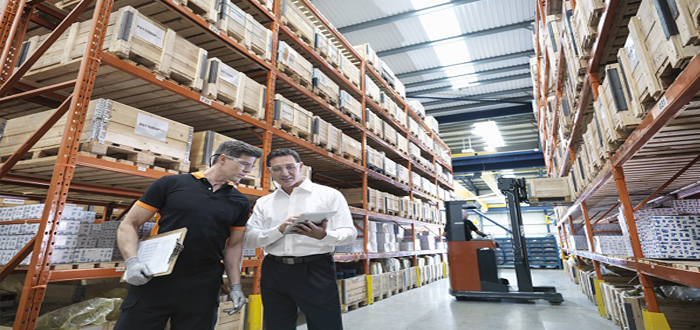 Logistics industry still in the dark about employees' status, says FTA .
Yesterday's (27 March 2018) release of the Migration Advisory Committee (MAC)'s interim report into the status of workers from the European Economic Area fails to answer the questions which logistics businesses have about future workforce levels, according to the Freight Transport Association (FTA).
FTA, which represents the whole of the logistics industry and has more than 17,000 member organisations, had previously called for the early release of the MAC's report, planned for September 2018, since this would be too late for employers concerned about their employee strategy after Brexit.
"Today's MAC interim report has confirmed what the logistics sector already knew, however it is yet to provide the clarification which our members require on the future status of European workers in the logistics industry," says Sally Gilson, FTA's Head of Skills.  "This lack of certainty over workers' future status is causing huge concern for employees as well as employers, which rely on European labour to ensure that Britain's supply chain continues to operate at the optimum level.  Government needs to take note of the interim report and decide future systems now.
"Of particular concern are those lower skilled EU workers, who under current migration systems would not be considered eligible for special terms under the skills shortage occupation list.  These workers provide vital manpower in an industry which is often highly labour intensive, and their contribution to Britain's trading relationships cannot be ignored.  It is encouraging that the final report will investigate whether the skills shortage occupation list methodology needs to be revised, to accommodate these vital professions, but that work will come too late for logistics businesses which need certainty on workforce levels now to plan with confidence for the future."
The logistics sector is heavily reliant on EEA workers, with 14% of LGV drivers, 12% of van drivers and 24% of warehouse workers from those countries, especially the new member states.  Logistics is currently experiencing an LGV driver shortage, with 52,000 vacancies already registered and more likely to occur as European workers leave to return home as Britain's departure from the European Union approaches.
"Although employers are working hard to fill the skills shortages that the sector is already experiencing, skills funding is not necessarily directed in the correct way to do this," Ms Gilson continues.  "At this time employers still don't know what the post Brexit immigration will look like and how onerous the administration process will be.  It is hard to prepare for an unknown future, particularly when it is unclear what training will be provided, and who needs to be trained.
"Government needs to start advising businesses across the logistics sector of its future immigration plans now, and ensure that sufficient funding for training and development is available to business, so that the workers that are actually needed can be identified and trained in a timely fashion.  This is not about government targets but about the actual needs of business – without this detail and support, logistics operators will struggle to keep Britain trading after the nation leaves the EU."
Efficient logistics is vital to keep Britain trading, directly having an impact on more than seven million people employed in the making, selling and moving of goods.  With Brexit, new technology and other disruptive forces driving change in the way goods move across borders and through the supply chain, logistics has never been more important to UK plc.  A champion and challenger, FTA speaks to Government with one voice on behalf of the whole sector, with members from the road, rail, sea and air industries, as well as the buyers of freight services such as retailers and manufacturers.