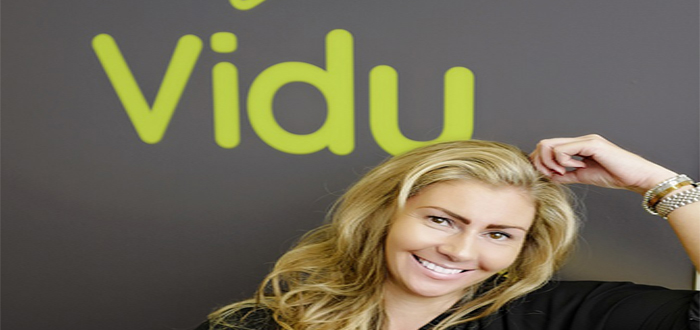 Logistics recruitment revolution.
Vidu is a new online platform that aims to change the way companies operating in the logistics and supply chain industries recruit personnel – from drivers to CEOs – forever.
Vidu uses video and social media to bring employers and potential candidates together in a way that removes much of the time involved in the traditional recruitment process and dramatically reduces the costs involved in advertising and hiring.
Not only does the Vidu approach benefit employers it also provides candidates with a new way to sell themselves that will help them to find the role they are seeking quickly and cost effectively.
"Vidu gives employers a platform to showcase their company, enabling them to attract more of the right people, increase retention rates and secure the best talent quickly and efficiently. And it provides candidates with a unique, creative and diverse channel which they can use to sell themselves and help them to find the career and employer they are seeking," says Vidu founder Nicky Jones.
Nicky Jones has spent the past 15 years recruiting senior hires across all areas of the logistics sector both nationally and internationally and, because of this experience, the supply chain and logistics market is the initial focus for the Vidu launch.
"The logistics recruitment industry hasn't really changed with the times," she adds. "The traditional recruitment process is tired, costly, time consuming and out-dated and it needs an overhaul in its entirety, not just in parts of the process."
Designed to be easy for both employers and job-hunters to engage, Vidu's intuitive steps allow a company or an individual to quickly build an interactive profile.
Vidu's modern digital approach to recruiting and finding roles uses video and social media to enable employers to share more about their company and the role they are seeking to fill and, similarly, delivers
an opportunity for candidates to promote their professional and personal attributes.
"Vidu allows employers to meet the person behind the CV before beginning the interview process. Vidu's technology makes real people accessible immediately at the click of a button and making more candidate DNA available to employers pre-interview delivers a faster, more cost-effective and reliable recruitment process," says Nicky Jones.
Nicky Jones continues: "As well as the usual generic performance issues, in my experience one of the biggest reasons why candidates do not work out is a cultural misfit. Traditional recruitment methodologies, such as vetting face- to- face, psychometric tests, interviews
etc, do not always flush out a cultural misfit. They also take a lot of management time, cost and resource and also cost the candidates time and money in wasted journeys and interviews.
"Getting a more modern, open and honest view on candidates immediately is refreshing and is a highly useful tool that is currently missing in the traditional recruitment process. Employers sharing more about their business environment with candidates and candidates sharing more about themselves through video, and social media on one platform is a win-win."
To find out more visit www.vidurecruitment.co.uk