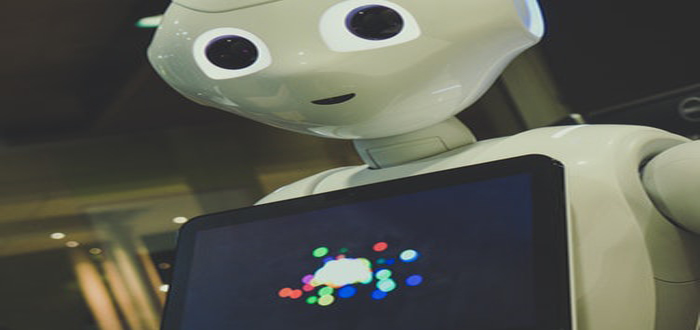 Maintaining Customer Satisfaction With State-Of-The-Art Technology.
65% of seniortransportation-focused executives state that logistic, supply chain and transportation processes are changing at a rapid pace, according to Forbes. These developments come as artificial intelligence (AI), machine learning (ML) and blockchain within the logistics industry look set to transform maintenance in the same way augmented reality has overhauled it.  And, the industry needs to embrace these technologies in order to meet the demands of their customers. Especially when the KPMG Nunwood 2017 Customer Experience Excellence study has revealed that customer satisfaction among British brands has dropped to their lowest level in eight years.
Using artificial intelligence
To sustain a successful business, artificial intelligence should be used for preventative maintenance. AI can be used to predict when something will go wrong with a vehicle so that proactive action can be taken to prevent a breakdown for occurring. The Huffington Post states that AI can create 'Digital Twins' – a digital copy of a vehicle's engine, which mimics the overall health of the engine and the condition of all the parts under the bonnet. This is particularly important since the RAC reports that 7000 breakdowns occur every day. The spiralling result of a breakdown can be detrimental to a company as delays, additional costs and customer dissatisfaction mounts.
Utilising machine learning 
OnceAI has done its job, machine learning will crunch the numbers and present the data gathered to allow strategic decisions to be made. For optimum business maintenance, as soon as a potential issue is highlighted on a vehicle or piece of machinery, operation of it should cease and repairs instigated. However, with UK businesses losing £12 billion a year due to poor customer service, it's crucial that all factors are taken into consideration. Therefore, in order to maintain a high level of customer service, you may need to press ahead with using the equipment until a more convenient time.
Understanding blockchain
Blockchain provides a method of instant tracking and live data as and when required. This provides an all round better customer experience as all parties can check in on the status of a shipment. For your customers, this imparts a sense of transparency and allows them to manage their expectations. Meanwhile, blockchain also allows maintenance personnel to maintain quality control, as Craig Fuller, the managing director of The Blockchain in Transport Alliance confirms: "I also know about quality control; for example, whether the goods have been maintained at the proper temperature, which is vital for many food products."
Maintenance within the logistics industry has and will continue to undergo major changes as a result of artificial intelligence and similar technologies. By deploying these technologies, businesses can better manage and maintain their day to day working practices and processes, with the end result boosting the customer's overall experience.