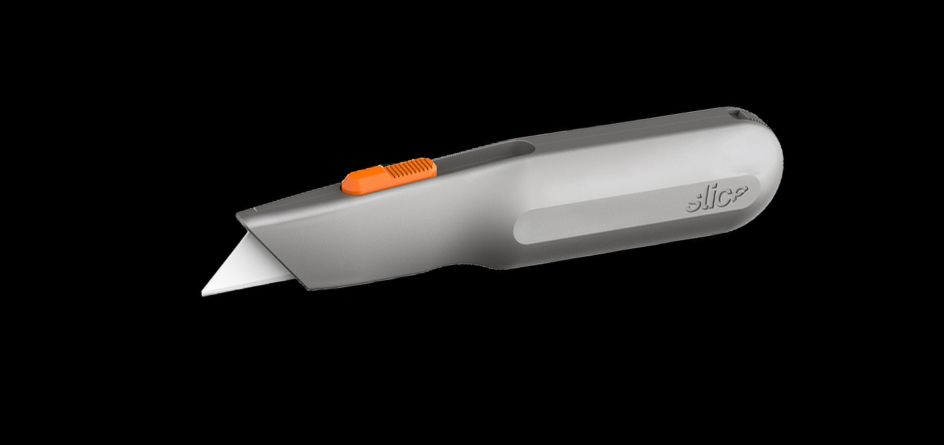 METAL-HANDLE UTILITY KNIVES
New Slice Handles for Our Most Popular Blades
Slice® metal-handle utility knives are the most anticipated addition to our line in the company's history. Why? The buzz grew out of our 10524 Utility Blade's popularity: it's our thinnest, most streamlined safety blade. And—until now—the only one that didn't have its own handle.
Ever since we released the 10524 Utility Blade, it's been one of our best sellers. But until now, customers relied on (sometimes unreliable) third-party handles. We could never guarantee a good fit. That changes now with the metal-handle utility knives.

– TJ Scimone, Slice founder and CEO
The 10490 Manual Metal-Handle Utility Knife and its sister knife, the auto-retractable 10491 model, leverage the familiar shape of common handles on the market. OHS professionals tell us all the time that people don't like change. That impacts safety as soon as workers refuse to use safer cutters that feel different.
In addition to a familiar, sturdy form, the metal-handle knives offer greater cutting depth and optional compatible 10525 pointed-tip and 10523 serrated blades—all finger friendly® of course. Whether you're looking for innovations in ergonomics or design, or just want something familiar that your workers will use, Slice makes a safer utility knife for everyone.