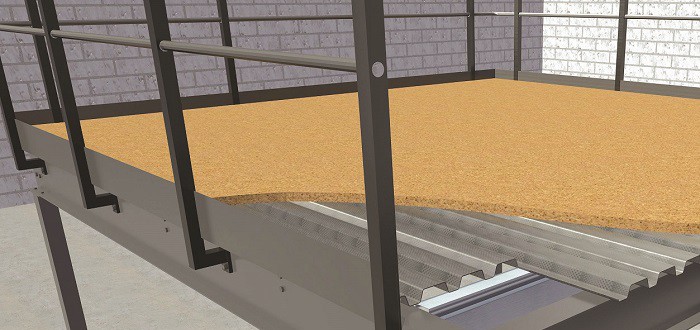 MiTek® Acquires Mezzanine International.
MiTek Industries, Inc. (MiTek®), a Berkshire Hathaway company (NYSE: BRK-A, NYSE: BRK-B), a diversified, global business supplying a wide range of engineered products and systems; proprietary business management and design software; and automated equipment to the construction and industrial markets, announced today that it has acquired UK-based Mezzanine International, one of Europe's leading mezzanine flooring suppliers.
With a focus on European markets, Mezzanine International is a highly regarded leader in the design, prefabrication, and installation of custom work platforms and structural mezzanine systems. In addition to serving the largest global e-commerce providers, the Company's many customers include leading companies in distribution, processing, aerospace, manufacturing, retail, and entertainment. In order to support the Company's tremendous growth, in early 2017, Mezzanine International opened a new location in Cologne, Germany.
Mezzanine International is renowned for its high-performance structures, and its new Mezzanine7® system, both of which can be tailored to match customers' exact needs. Click on this link to see a video of the Mezzanine7 system.
The acquisition of Mezzanine International follows another recent acquisition by MiTek in this same sector, Cubic Designs, Inc., a US-based leader in custom work platforms and structural mezzanine systems. Together, Mezzanine International and Cubic Designs can now offer mezzanine platform solutions to their customers on a global scale.
"I am so pleased that Mezzanine International has joined the ranks of a storied company, MiTek Industries, Inc. A vital aspect of this acquisition was the remarkable alignment of our core values with MiTek's, which is essential to executing our long-range growth plans," said Scott Chambers, managing director of Mezzanine International. "Given our current design and manufacturing capabilities in Europe, combined with the momentum we are sure to experience with MiTek's global footprint, formidable brand and resources, we expect growth rates and technology developments that far outpace our competitors."
"The acquisition of Mezzanine International furthers our strategy for global diversification. Scott and his team have built a growing business that is recognized as a leader in the markets where they compete, while building and maintaining a trust-based culture," said Mark Thom, MiTek's CEO. "This is an incredible addition to the MiTek family, and I'm truly excited about the future growth opportunities that we will create together."