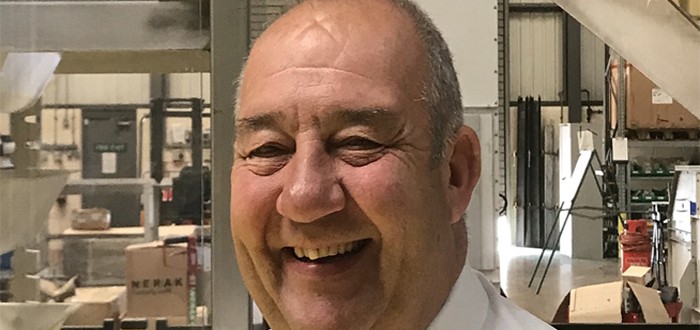 Nerak recruits new Business Development Manager.
Joining Nerak Wiese as Business Development Manager, Bob Tatlow is bringing his wealth of bulk handling expertise to the vertical elevation specialist.
With over 35 years' experience in capital investment projects across a range of industries – including agriculture, food, waste, bio-mass, pharmaceuticals and aggregates – Bob has specific expertise in sales of bulk materials handling and processing equipment. "My most recent role was as Sales Manager for Aumund Group, which specialises in systems for handling cement, alternative fuels and minerals," says Bob, "and before that I spent three years as Export Sales Manager for Guttridge Ltd, selling tailored bulk handling solutions across a wide range of sectors."
A time-served mechanical engineer, Bob is familiar with a variety of processing and handling technologies, and has a sound understanding of CDM (Construction Design and Management) regulations. Outside of work, he enjoys sailing, watching rugby and motorbike touring.
Commented Simon Musgrave, Nerak's Sales Director, "Bob's technical knowledge and proven sales record are going to be a real asset because we are experiencing increasing demand for our solutions year on year." Based in Brecon, Nerak supplies clients in a range of manufacturing and distribution sectors with modular or bespoke solutions for handling both bulk materials and unit loads – including box, tote and carton lifts; pallet lifts; mezzanine lifts; continuous bucket conveyors; and pendulum bucket conveyors.
​