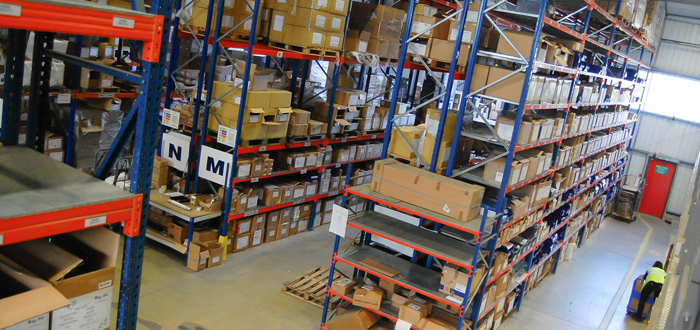 Operational Review Delivers Significant Packaging Saving For Walker.
Following a comprehensive review of internal processes at its 250,000 sq. ft. multi-user storage hub in Berkshire, logistics services and online fulfilment specialist, Walker Logistics, has cut the amount of packaging used across its business by some 5 per cent.
In addition, the introduction of new packaging materials and packing methods has allowed the company to speed up its pick, pack and dispatch operations and achieve a saving of 2.5 hours in the time it takes to process 1000 orders.
The time savings delivered mean that Walker has not only been able to pass on cost efficiencies to its clients but, in some cases, has allowed the cut-off time by which online orders can be received and processed for next-day delivery to be extended.
"Effective use of packaging is one of the keys to keeping supply chain costs down," says William Walker, sales director of Walker Logistics.
He continues: "As a logistics company that dispatches tens of thousands of items ranging from cosmetics to garden furniture every day, it is clearly essential that we balance the need for product protection with environmental concerns.
"We analysed every aspect of our operation to ensure that orders are safely packed in the most time-efficient and environmentally responsible manner possible.
"Everything from the materials used to the packaging flow process – including the design of packaging stations and the point in the fulfilment process where the job of packing certain lines is undertaken – was reviewed.
"Where it has not been possible to reduce the amount of packaging, we have sought to introduce more environmentally-friendly forms of material.
"For example, wherever possible we will remove the use of infill materials and replace it with re-cycled and shredded cardboard which is produced on-site.
A commitment to operate in the most environmentally-friendly way possible is one of the cornerstones of Walker Logistics' business philosophy and the company was recognised for its environmental commitment in 2017 when it was announced as the winner of the Environment Award at the UK Warehousing Association's Awards for Warehousing.
William Walker adds: "Third party logistics companies have a responsibility to their clients and, indeed, to the planet, to take a pro-active approach and strive to drive cost efficiencies and cut waste from business processes wherever possible."