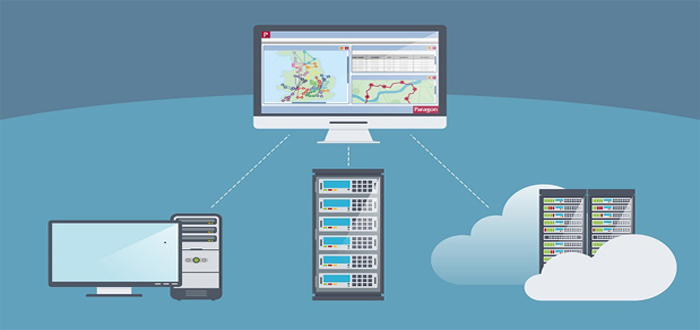 PARAGON INTRODUCES CLOUD DEPLOYMENT OPTION FOR ROUTING AND SCHEDULING SOFTWARE.
Paragon Software Systems has extended the deployment options for its industry-leading routing and scheduling software with the introduction of a cloud-based solution. Logistics operations will now be able to take advantage of the full functionality of the company's transport planning technology in a cloud environment without the need for dedicated IT infrastructure.
"Today's complex logistics operations are managing their IT infrastructures and budgets in a range of different ways, so are increasingly looking for flexible deployment options without having to compromise on functionality," explains William Salter, Managing Director of Paragon Software Systems. "This latest development will enable customers to utilise our advanced routing and scheduling software with the added agility and scalability that comes with a cloud deployment."
The new option will be suitable for a range of cloud computing platforms including Microsoft Azure and Amazon Web Services (AWS). As a result, organisations will now be able to benefit from the functionality and savings associated with using routing and scheduling software, while minimising capital expenditure on hardware and reliance on in-house IT departments. The cloud deployment option will also enable companies to access robust disaster recovery solutions no matter the size of their business.
"We strive to be at the forefront of software development and technology leadership, so are investing a third of our turnover each year in research and development. This means we are best-placed to respond to the latest market requirements by introducing advanced and practical software solutions in-house," concludes Salter.