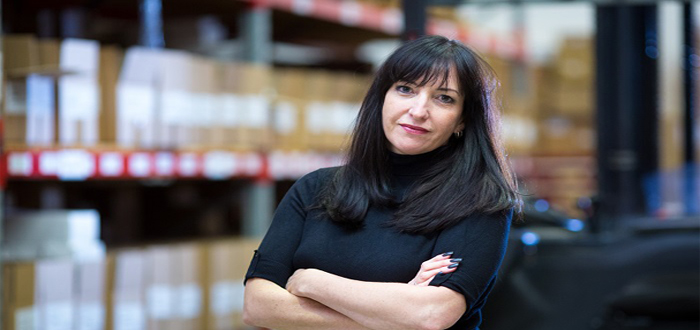 Preparing for the Christmas rush – lessons we've learned over the years.
Kate Lester
The festive season brings with it increased anticipation, for consumers and businesses alike. Whether this is an opportunity for increased sales or the excitement of receiving that perfect present, everyone is looking forward to what the next month will bring.
In November and December 2017, UK retailers are expected to dispatch over 330 million orders, representing 25% of the full year's volume. That's why it is so important to take a moment now to ensure your business is ready in the event of a potential avalanche of demand, which could happen at any time in the run up to the big day, even Christmas Eve.
Since 1992, when Diamond Logistics made its very first delivery, we have built a peak planning process that typically starts in June with a review of the effectiveness of the prior Christmas period. Lessons learned from this are then reviewed so that plans can be made with regard to operation and recruitment.
Every year we follow our central motto 'under promise and over deliver', which ensures that we are in the best possible place to avoid the challenges that this period throws.
With that in mind, we have compiled some practical tips to ensure you have a successful Christmas season:
1) Consider extending your promotion earlier rather than later, to spread out the delivery.
2) Packages can and do go astray during this period, so ensure that your customer service contact details are clear and obvious. While customer service should be front of mind all year round, the run up to Christmas is a crucial period to get it right, every time. Both new and existing customers will expect a faultless experience from start to finish – you can really set yourself apart from your competitors. It's fundamental to let your customers know they are valued on an individual basis, even during this peak period.
3) On average, customers used to expect things at a much slower pace in comparison to today's expectations. Technology has enabled customers to receive instant answers to their queries and delivery status, through delivery and tracking systems. However, it's important to be completely transparent with your customers about delivery dates, and build yourself some leeway so that you make sure that your parcel arrived by the dates that you promise!
4) Christmas, and other periods of busy sales activity lead to a kind of "all hands on deck" mentality, and they inevitably force businesses to re-evaluate their staffing and equipment needs. If you need to upscale your fleet or bolster your workforce, you'll want to know well in advance. Carefully analyse your business to identify areas where you're suffering from a shortage, and take the appropriate measures to address it – whether that's hiring temporary staff or increasing your total number of vans. But remember temporary staff are representing your brand, which will suffer if you don't take the time to source, hire and onboard seasonal workers who will ultimately represent the best that your business has to offer.
5) Finally, make sure your fleet is as weather-proof as possible. Snow and ice make it harder for your warehouse's trucks and vehicles to get around, and for obvious reasons, demand for gritters increases exponentially around the winter season. If you need to clear some snow or ice, make sure you have access to the necessary equipment. A little preparation goes a long way.
In fact, it's a principle that applies to both logistics and Christmas in general. If you go to the supermarket on December 24th, you shouldn't be surprised when you don't get a turkey, and if your company doesn't plan for the festive rush, you shouldn't be surprised if things become chaotic. For logistics businesses, Christmas starts long before December.