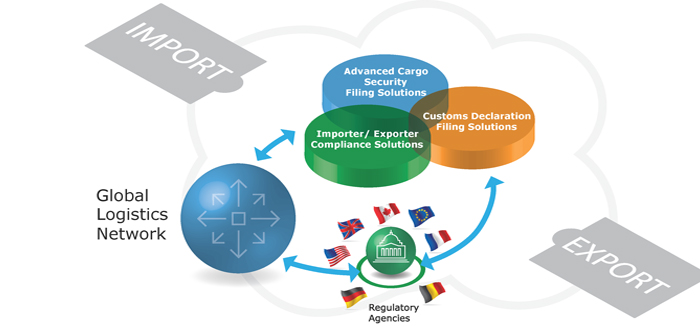 Professional Freight Solutions Achieves Efficient and Compliant Customs Declarations' Management with Descartes.
Descartes Systems Group (Nasdaq: DSGX) (TSX:DSG), the global leader in uniting logistics-intensive businesses in commerce, announces that international freight forwarder Professional Freight Solutions (P.F.S.) Ltd has ensured the efficient and compliant management of its clients' customs declarations processes with the Descartes e-Customs™ solution.
"As a freight forwarder, our customer activity takes place around the clock," said Jason Wynne, Managing Director, P.F.S. "When I founded the company in late 2009, I needed a system that I could access any time, from anywhere in order to ensure the smooth and effective delivery of our services. As we have grown, Descartes' web-based e-Customs™ system has meant that I've been able to help remotely train and manage new members of staff, whilst ensuring the highest standards of operational efficiency. In addition, from a technical standpoint, Descartes has ensured we remain up to date with the latest compliance requirements, such as the recently introduced Registered Exporter (REX) System."
Descartes' e-Customs™ is a secure, web-based solution that helps shippers and logistics service providers submit data to Her Majesty's Revenue and Customs (HMRC) anytime, anywhere. e-Customs™ has helped P.F.S. to maintain a highly efficient customs declarations process and has continued to deliver an assured quality service at every step.
"We're pleased to have been able to support Professional Freight Solutions with streamlined operations and a high level of customer service since its inception," said Pól Sweeney, Vice President of UK Sales and Business Management at Descartes. "Customers of all sizes can be assured of the dedicated service they will receive from the expert team at Descartes and the incorporation of this expertise into each of our flexible and scalable web-based Customs and Regulatory Compliance solutions." www.descartes.com