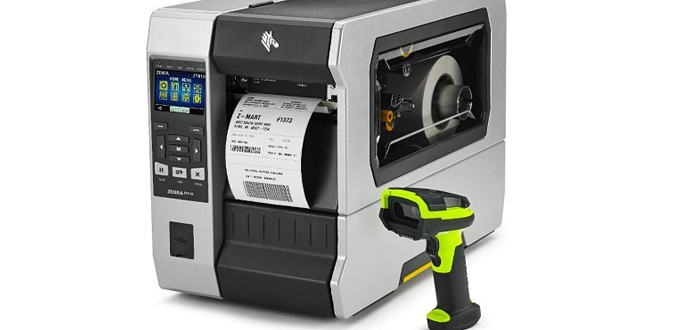 Renovotec launches Zebra rugged managed print service (MPS).
Company claims leadership of specialist 'rugged MPS' market; redefines MPS for supply chain users
—Renovotec 'Zebra Rugged-MPS' launching publicly at Multimodal 2018
Renovotec, the UK's fastest growing independent rugged hardware, software and services provider for warehousing and distribution, manufacturing and retail companies is expanding its rugged managed print services offering for supply chain users with the launch of 'Renovotec Zebra Rugged-MPS'. The new end-to-end service manages mission-critical Zebra labelling and printer fleets in rugged warehousing and logistics supply chain environments. Cost-reduction consultancy plus predictive, scheduled and on-demand maintenance are provided as well as integration and performance reporting for new and legacy, thermal and matrix Zebra printers.
Renovotec is claiming UK leadership of the 'rugged MPS' market. "We are redefining MPS for supply chain users, who have specialist needs that to date have not been adequately met by standard, office-centred MPS providers" says Renovotec managing director Richard Gilliard. "We expect rugged MPS to become the new supply chain standard".
Renovotec will launch Zebra Rugged-MPS publicly at the Multimodal 2018 freight transport, logistics and supply chain event (NEC, 1-3 May, Renovotec stand 3058). The move follows Renovotec's December 2017 acquisition of rugged services and support company Datatrade, an MPS specialist. The acquisition makes Renovotec the UK's largest independent rugged hardware and maintenance organisation according to the company