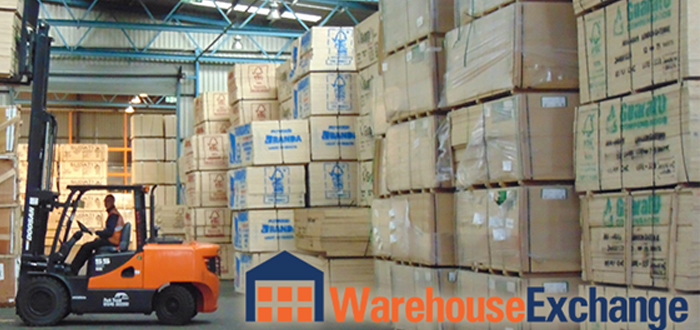 Returnloads.net & Warehouse Exchange shortlisted in FTA Logistics Awards 2018 .
Returnloads.net & Warehouse Exchange are celebrating after being named as a finalist in the 2018 FTA Logistics Awards.  The awards, organised by the Freight Transport Association (FTA), the only business group representing all of logistics, celebrate supply chain leadership and excellence and recognise leaders who have made a significant contribution to the industry, either as individuals or as businesses.  Returnloads.net has been shortlisted in the 'Logistics Partner of the Year' category.
"We are delighted to have been recognised for our work in improving the efficiency of Haulage and Warehousing" says Richard Newbold MD of Returnloads.net, "as logistics businesses don't usually get the chance to celebrate what they do.  Being shortlisted for this prestigious award, alongside some other great companies, is a real acknowledgement of the effort the whole team makes to service our customers, and we are really looking forward to the awards presentation in December, when we hope we will win the top prize."
Returnloads.net's entry will now be judged by the FTA's Board, which represents some of the country's biggest logistics businesses, against entries from the other shortlisted organisations, with the ultimate winners named at a glittering ceremony to be held at the Royal Lancaster London on Thursday 13 December 2018.  In addition to the award presentations, the evening will feature a welcome speech by the Rt Hon Chris Grayling MP, Secretary of State for Transport, and post dinner entertainment from Dara O'Briain, one of the best-known faces on British and Irish TV.
"Without the knowledge and expertise of our shortlist, British industry and commerce would find it impossible to keep the wheels of business moving," says David Wells, Chief Executive of the Freight Transport Association (FTA) which is co-ordinating the awards with the support of Multimodal and the sponsorship of FTA Recovery and Port of Dover.  "The judges were impressed with the quality and breadth of the entries, and those who have made it to the shortlist can be justly proud of their contribution to the UK's economy.  To walk away with the top prize, they will undoubtedly be the best of the best.  Good luck to (company) and all the other finalists."
Table bookings are now open for the 2018 Logistics Awards Gala Dinner, at a cost of £295 + VAT per person (£350 + VAT for non-FTA members) or £2,500 + VAT (£2,750 + VAT for non-FTA members) per table of ten.  To find out more, and book your place at the event, please visit https://fta.co.uk/events/logistics-awards