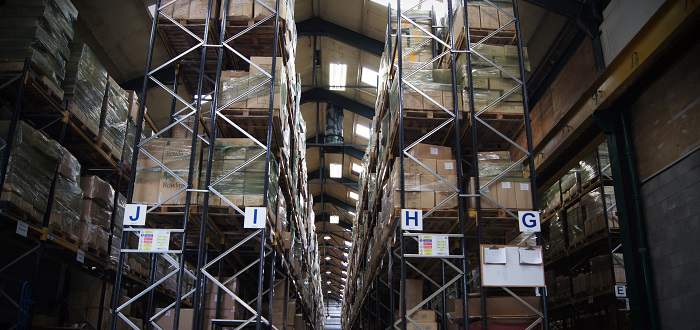 #SAFE2017: Save life – and limb.
Hearing how others have transformed the safety of their operations can be a powerful catalyst for change, as FLTA Chief Executive Peter Harvey MBE explains…
Despite having some of Europe's tightest safety regulations surrounding workplace transport, three workers are hospitalised with serious injuries each day as a result of fork lift truck accidents.
We aren't talking cuts or scrapes. The nature of fork lift trucks means you don't just walk away from a fork lift truck accident. Those involved in accidents – and there are more than 1300 of them each year – suffer long-bone fractures, amputations, degloving and much worse.
It's an untenable situation… and it really is down to each and every one of us to make every effort to change it.
At the National Fork Lift Safety Conference (#SAFE2017), we will commit a large portion of our award-winning programme to shine the spotlight on those individuals who, despite the challenges, have done their best to improve the safety of their operations.
Their stories of strength, determination and commitment are truly inspiring and underline the importance of operating safely, while reminding us that anything is possible if you put your mind to it.
This year's programme includes a presentation from Rowlinson Knitwear, who have made substantial improvements to its warehouse safety in recent years.
Earlier this year, the Stockport business – the UK's market-leading manufacturer in personalised schoolwear – was highly commended by the Association for its efforts to create a Safe Site.
The company's initiatives included:
Bespoke training: Training – including warehouse safety – has been developed internally to raise awareness.
Narrow aisle safety: Mirrored corners, designated pedestrian warning systems and walkways have been implemented, as well as a fully-compliant hi-vis clothing policy.
Continuous improvement: Weekly pallet checks, monthly racking checks and risks assessments have been introduced.
Vehicle care: To encourage ownership and responsibility for equipment, all fork lift trucks are named – using a Top Gun theme to increase engagement.
At this year's Conference, Chris Rowlinson will share their story and will explain how the twin forces of embedding a values-led culture and being employee-owned contribute to employee involvement in enhancing health and safety.
In addition, he'll look at how this feeds into the company's wider employee engagement agenda, in which collaboration and a focus on "being better" assist in enhancing employees' lives and achieving commercial productivity.
Safety from every angle
Communisis is just one in an exceptional line-up of speakers for this year's Conference. Working together under the theme Managing fork lift safety in changing times, each will deliver valuable insight into the world of fork lift safety.
Other sessions include:
Keynote address from Phillip White, Head of HSE's Operational Strategy Division
Keynote speech from Aggreko plc CEO Chris Weston on leadership and safety
Special guest presentation from F1 guru Mark Gallagher on leadership
Safety and the manufacturer from Jungheinrich MD Jan Lorenz
Tyre optimisation from Continental Tyres
The importance of Daily Checks from RTITB
The 3 elements of fork lift truck training from Mentor FLT Training
Safe Site case studies from Communisis plc and Hall and Woodhouse Ltd
Practical Safety Panel
For more information or to book your place, please visit the FLTA website fork-truck.org.uk or call the FLTA secretariat on 01635 277 577.