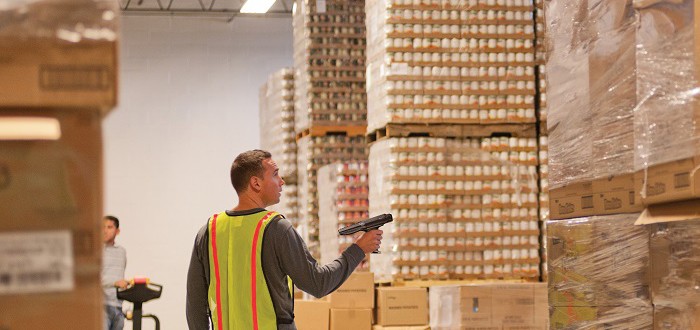 Supporting the Millennial Workforce.
Younger workers, categorised as millennials (those born in 1984 to 1996) and Generation Z (those born from the mid-1990s up until the early 2000s), are tipping the scales among employees. In fact by 2020, experts predict that these two younger generations will account for over 59% of the global workforce. So, facilitating their productivity and enticing them into the industry needs to be a top priority for businesses, including those in the supply chain who often rely on an active, younger workforce.
In the warehouse sector as a whole, employment rose by 90% from 2000 to 2017 according to the Bureau of Labour Statistics in the US, although this trend would certainly also be reflected in the UK workforce, as thought leaders in the supply chain industry have cited the rise of ecommerce (such as Amazon) as the cause. In terms of the demographic of workers in the warehouse, Indeed Hiring Lab have found that Generation X (those born in 1965 to 1984) and Baby Boomers (those born in 1954 to 1964) are more likely than millennials to want to work in the warehouse. Indeed go on to argue that perhaps millennials are less drawn to the physically demanding nature of warehouse jobs than their older counterparts, but equally it could be the dated nature of technology in the warehouse that is putting them off.
As the two younger generations grow to dominate the overall workforce, the supply chain needs to adapt in order to attract younger people, or they could be left without any workforce at all.
Modernising the Mobile Device: Windows CE to Android
One of the first steps in attracting the younger workforce is a change that the supply chain has to embrace regardless of their hiring strategy. The predominant supply chain mobile technology comes in the form of a dated, ruggedised, Windows CE device which hasn't evolved much since the early 2000s. However, supply chain organisations now have to update these devices, as the Windows CE operating system goes end of life in 2020. In fact, Windows Embedded CE 6.0 is the first to go end of life, as early as the 10th of June 2018… in less than two months.
The new OS that the supply chain must embrace is Android, not only because it is fit for purpose for the supply chain but also because it will help to attract the younger workforce, with a look and feel that they recognise. However, it is critical that organisations don't alienate their older employees during the move, as they'll be used to the Windows CE devices, thus will be able to provide a higher level of productivity when using these. It can be incredibly intimidating to be handed a new device, with a new OS, and new mobile applications, and even more overwhelming to then be told that they need to keep productivity as high as before, if not higher.
Migration to Android should be a paced adoption, with the first step being to deploy the new hardware. It is then possible to retain the existing mobile app experience within your new Android mobile computer so that workers can adjust to new hardware with the comfort of seeing applications that they already know. This will help the older workforce to
quickly adjust to what the new devices have to offer, while their familiar apps keep them moving through tasks efficiently. Then, for younger workers just starting out, organisations can get them up and running on new apps with more of a modern look-and-feel so that they are also getting an experience that they're more used to. This will decrease training time and accelerate their way to maximum productivity.
The Next Generation of Technology for the Next Generation
The move to Android is only the first step in the evolution of mobile technology in the supply chain.
Many organisations are already using voice to enable their picking processes. Adding voice accelerates productivity and streamlines operations by enabling workers to use a headset and perform tasks hands-free. This also has benefits if, for example, an employee is picking in an environment where they have to wear restrictive PPE that makes manual picking challenging. The simplicity and ease of this will appeal to older users, whilst younger users (and older users!) will be used to using voice to control their tech at home, like the Amazon Alexa.
Moving on from voice, we will see the adoption of more and more technologies that enable the "augmentation" of the worker, using technologies that younger tech-savvy workers may regularly make use of in their day-to-day. For example, smart glasses can tell workers where to go and what to pick, allowing them to work completely hands free.
In summary, the supply chain needs to update its technology to appeal to the younger workforce, as ultimately the older workforce they are currently relying on is finite. Upgraded tech will appeal to older and younger users alike if upgraded consciously and strategically. This will help achieve every supply chain's end goal of higher levels of productivity and efficiency.