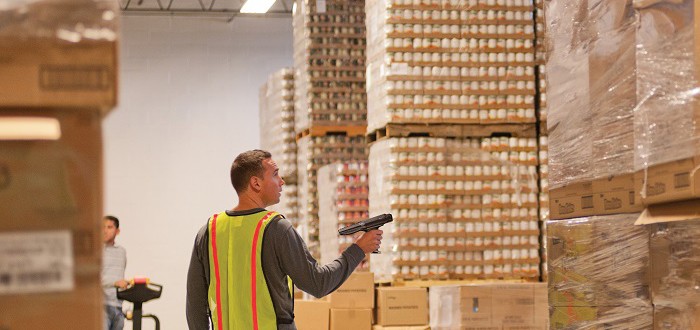 The Rise Of The Modern Warehouse: Updating The Mobile Experience.
By: Kelly Ungs, Senior Director of Global Channels at Ivanti
The warehouse is a fast-paced operation, constantly being challenged to meet rising productivity and accuracy standards; yet, the integrated sum of mobile technology being used hasn't changed much since the 1990s. Many enterprises are still operating on previous OS generation Windows devices. There has been a push to migrate to Android rugged devices, given their ability to boost productivity and deliver an optimized mobile experience. More retailers are taking the leap and vendors are responding with devices, it's not surprising analyst firms like VDC Research have predicted Android will soon overtake Microsoft as the leading platform for enterprise handheld devices.
For those contemplating the shift from Windows to Android, it may seem daunting, but in reality, there are four keys steps to keep in mind when migrating from legacy Windows devices to the Android OS:
The first step, after selecting Android as your organisation's next mobility deployment, is to move your application over and have it be functional. It's especially important to safely move to the new devices without impacting any productivity or support requirements; simply put, green screen app to touch screen app.
This migration should be a relatively simple exercise, one that any operations team can perform on its own. Moving the settings required by Windows over to the settings for Android should be relatively straightforward, but migration assistance should be available from your partner or the vendor if it is required.
The next step is to optimise applications by modifying the workflow. This is the point to assess the path of the worker to determine if there are wasted steps in a process, or places where the process can be automated. It may be possible to remove redundant or unnecessary steps and make the application more intuitive and user-friendly. This can be done in a number of ways, but all tie back to the same goals: to improve warehouse productivity and efficiency. A few examples include implementing context-aware entry fields and adding customised keyboards with only the necessary keys. Both of these changes can help address speed and language issues, as well as limit typographical errors that can have an impact on data accuracy.
On top of these more specific tactics, making the switch to Android enables users to more broadly take advantage of today's mobile device displays and capabilities. These include the ability to pinch and zoom and swipe to toggle between screens and pages. Although seemingly simple, these updates can save precious time, which equals money.
The third step is to modernise your applications by upgrading their look and subsequent feel. For some, this means updating the font on a black background into something easier to read and gentler on the eyes, hour after hour – something as simple as dark blue Arial font on a white background, colours that match corporate branding, or company logos on entry screens.
By applying an updated interface to legacy programs, you can breathe new life into trusted, legacy applications and extend the life by perhaps another ten years. On top of the obvious visual improvements of fonts and colours, updates can also build workers' confidence in the technology you put in their hands by making it appear more sleek and modern. This can also be achieved by changing arcane terms in the app to something more meaningful, or highlighting the specific field where the worker should be focusing.
Finally, if you're looking to bring your warehouse operations into the 21st century, you can't ignore voice capabilities. Adding voice has the ability to accelerate productivity and streamline business operations by enabling workers to use a headset and perform tasks hands-free. With the device narrating what to do next, users can respond with "affirmative" or "negative," enter quantities, verify locations, dictate product numbers and/or barcode scan at the same time, and much more. This integration and capability can mean major enhancements in output and accuracy – resulting in huge wins for you, your workers, and your warehouse.
Every year, the operations organisation is tasked with boosting efficiency in its warehouses and distribution centers, but there's only so much progress you can make when running on legacy devices and systems. As Android's prominence in the rugged mobile computing market continues to grow, more and more warehouse managers are looking for ways to jump ship from Windows-based devices to Android's modern, mobile experience. Although previously thought to be a major undertaking, by following these four simple steps, making the migration is within your grasp.