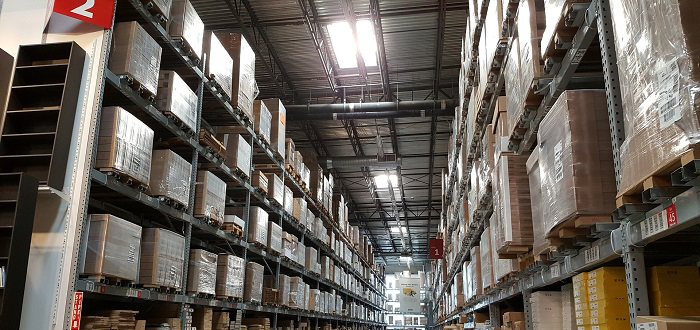 Three New Best Practices for Warehouse Operations.
By Patrick Ney
Warehousing management has changed significantly in the last decade, driven by the need to keep up with rapid changes in technology and satisfy the ever-increasing demands of the consumer. There's no better sign of this than the UberRUSH API, a new API platform designed to facilitate same-day delivery for purchases made from a variety of sources, and the success of Amazon Prime, the two-day shipping service that has earned Jeff Bezos billions.
To keep pace with the logistics giants of tomorrow, warehousing companies today need to look at the newest best practices in the industry and invest in technologies that save time and money while increasing process efficiency in the warehouse environment. Warehouse managers who find ways to save on costs and improve service will also find themselves crushing competitors over the next five years.
To help out, we're offering you our three new best practices for warehouse operations. With a focus on the latest technology, these tips will help you maximize productivity and efficiency throughout your operation while driving down labor and equipment costs.
Implement Data-driven Inventory Methods
Big data and analytics are rapidly finding a foothold in the logistics industry, forcing warehouse managers to adapt their practices if they want to stay competitive. Barcoding and RFID can be used to track items in your warehouse through a computerized inventory system, generating data that can be used to improve your inventory management practices.
You should be able to identify the items most commonly ordered from your warehouse – these should be stored near the shipping and receiving area where they are conveniently accessible. You can identify pairs or groups of items that are commonly ordered together, storing them in close proximity to further optimize your order picking process.
When your inventory status is accurately managed with a data -driven process, you can actually decrease your safety stock and put money back into your pockets. That's how the leading logistics firms are going to stay lean and profitable in the coming years.
Invest in Mobile Computing Carts to Expedite Key Processes
If you're using stationary workstations as a base of operations in your warehouse, it's time to take the leap and start reaping the benefits of mobile workstations for your organization. Mobile workstations increase operational efficiency by allowing workers at your facility to print labels, tag items and either pick or pack orders without walking back and forth from the computer/label station.
A worker in the receiving area can use a mobile workstation to sort and label items on the spot. This reduces the number of steps they take in a shift, reduces the time taken to conduct routine tasks, and minimizes distractions, which ultimately reduces the number of shipping errors that your warehouse makes.
Mobile workstations are also a future-proof investment – computers aren't going out of style in warehousing, and your carts can be continuously reconfigured as your needs change over time.
Minimize Labor Costs by Optimizing Worker Productivity
Businesses today are all about rapid growth – how can we claim the biggest market share possible? That's important, but without the proper procedures in place to optimize efficiency, you can really end up spinning your wheels while the other guys are winning the race.
What the best warehousing operations are doing today is ensuring continued growth while protecting their profit margins with investments in efficiency, especially by adopting practices that reduce labor costs. It's only logical: an efficient warehouse accomplishes the same number of tasks in less time, so the labor costs should be lower.
Look at a worker who spends an eight-hour shift at your warehouse. What do they accomplish during their shift? What can you do to help them accomplish the same thing in seven hours, or even six? It comes down to understanding your processes and finding ways to streamline them even further.