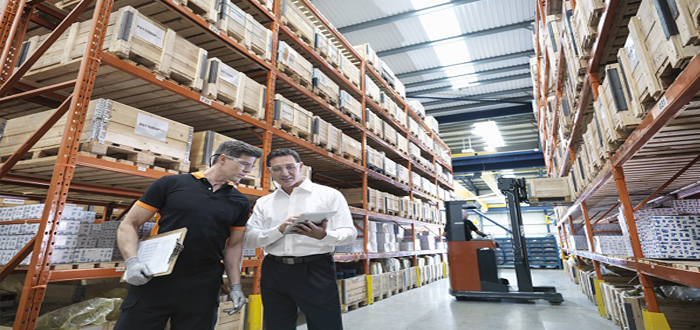 Three Priorities Wholesale Distributors Should Focus On for 2018.
By: Gavin Davidson, Manufacturing Lead, Oracle NetSuite
This year wholesale distributors felt the squeeze from both sides. With retailers continuing to search for ways to win over customers, and manufacturers facing the pressure of rising costs, wholesale distribution is going through a period of significant change. And the disruption isn't just local as global expansion continues to proliferate.
Despite facing new challenges, the potential change in the coming year holds possibilities for wholesale distributors to grow their businesses and try to get ahead. With the whole industry facing rapid technological development, rising costs and globalisation, it's how you focus your energies in 2018 that will make all the difference.
Here are three things wholesale distributors should keep as top priorities in 2018 to put themselves in the driving seat:
1. Making the move online
While many traditional business models still work effectively, there is no denying that an eCommerce offering and the availability of a 24/7 sales channel is now just business as usual. According to a recent Forrester survey , 72 percent of B2B wholesalers drive 25 percent of their revenue online, and this will continue to increase.
Amazon's expansion will streamline distribution channels as retailers can leverage Amazon's brand, presence and existing infrastructure. While this simplifies the process, it's essential to get your supply chain in order to keep up with the demand of an always-on approach.
For years wholesale distributors have shied away from a business to consumer approach. Historically, reaching out directly to consumers has been seen as a threat or disruptive to your own client base – biting the hand that feeds it, so to speak. New online channels, including Amazon, mean you can handle both effectively now; however, managing demanding customer expectations for speedy shipping and high-quality customer service mean you must come prepared to impress.
2. Putting the customer first
While wholesale distributors escape many of the customer service expectations of retailers, it's important to not drop the ball on customer service. As our industry disrupts and increasingly globalises, products lose importance as a differentiator and customer experience takes precedence. A seamless omnichannel experience is now expected and should carry customers through their entire journey, whether it's online or physical.
But, be aware — being online only isn't enough.
Crunching available data gives insight to effectively personalise the customer experience and forecast behaviour. While organisations may still be using outdated legacy systems that limit the amount of useful data, it's critical that they make use of any data available to learn and anticipate customer actions, shape engagement and ultimately increase share of wallet.
3. Cleaning up your back office
No business runs smoothly when the back office is a mess. With all the eagerness to leverage Amazon's infrastructure, it's easy to forget that you need to have your own systems and processes in place and ready to go. Tightening up your back-end structures will ensure your business can keep pace with change/demands and can deliver on customer expectations. No matter how good a customer's online experience is, the hard work won't pay off if you can't deliver what was promised.
Failing to have systems in place that allow you to efficiently run your business will expose cracks in your warehouse distribution process. Having access to real-time stock availability and removing systems that operate in silos will ensure that your business is adaptable to change and can help you bring new products to market, faster, allowing you to compete more effectively.