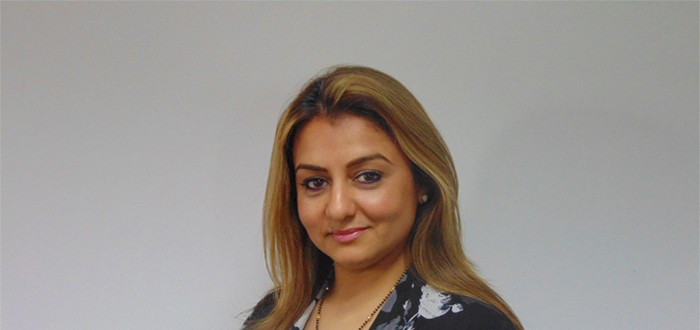 Tips to maintenance and taking care of safety footwear.
For those that wear protective footwear on a daily basis, there are some simple tips for keeping them in a tip-top condition. Here Sangeeta Aeri, Technical Manager at Supertouch, a PPE specialist, talks through some of the basics that can help to extend the life of footwear and the key things to look out for.
As a PPE specialist, we are often asked when the ideal time to replace certain safety equipment is. While there is no hard and fast rule on how long you should keep and continue to use safety shoes for, the general consensus is that replacement should occur as and when it is needed. In reality however, that means checking footwear regularly for any tell-tale signs of deterioration such as dents, wear patterns on the sole, rips or tears.
Like most things in life – if you take care of them, they will take care of you and stand the test of time. Here we provide some simple tips and advice around some of the common questions we get asked around footwear maintenance.
1. Storing up trouble – how and where you store your footwear can dramatically impact their effectiveness and lifespan, so it's important to bear this in mind when caring for your shoes and boots.
a. Exposure to sunlight can cause materials to deteriorate, so try to store them away from direct sunlight, such as in the car, which can compromise safety performance.
b. Storage in damp areas, such as underground cellars, is also hazardous, as it can cause the boots to develop mould. Under these conditions, the fibres in the shoes material can break down, which can in turn damage protective properties like water resistant coatings. Remember to also dry boots out thoroughly if they have got wet during the day and don't forget the laces, ideally remove them and dry them separately or they can and do become mouldy or brittle.
In order to maintain the safety integrity of safety footwear, it's always advised to store them in a cool, dry area that is well-ventilated.
Other factors to look out for, that are often missed by workers include:
2. Uneven wear – Every construction worker wears shoes and boots differently, which can result in uneven wear on the sole. Over time, this wear can become quite noticeable affecting the sturdiness of the shoe, its slip resistance, electrical resistance and crucially the comfort of the wearer. Keep an eye out for any wear on the sole and replace them if at all concerned.
3. Heavy objects – toecaps are designed to protect our feet and so when something falls on the foot, there is a tendency to simply think that's what I wear these for. It's important to note therefore, that even if there are no signs of damage, in the form of dents or scratches, safety may have been compromised. It pays to be cautious, so consider replacement as soon as possible.
Whether an employer of a large organisation or a sole trader, it's important to not simply see safety as a tick-box exercise. In our experience, there have been many occasions where an individual looks the part on the surface, but their equipment simply isn't fit for purpose. This may be due to poor maintenance, the quality of the product, or simply as a result of not doing regular checks. It really does pay to be one step ahead and to ensure the upkeep of all PPE equipment.
For more information, or to view the range of safety shoes available from Aimont, please visit: http://www.supertouch.com/products/premium-brands/aimont