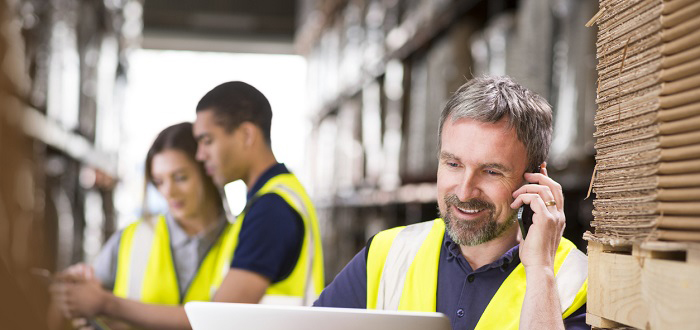 Vero: Top Manufacturing Companies: Revenue per Employee.
Revenue per employee, calculated by dividing a company's revenue by their current number of employees, is one of the most effective ways of determining the success of a company. Ultimately, companies are looking to have the highest revenue per employee as possible, as this illustrates high efficiency levels and productivity rates.
So which company is leading the way in terms of revenue per employee in the manufacturing industry? And how much money are companies such as Apple, BMW and HP really making per employee?
Well, Vero Solutions has taken a look into how much revenue companies in the manufacturing industry are making per year against the number of employees they have.
Leading the way is Cardinal Health, with 50,000 employees and a revenue figure of $2,544,600 per employee; a relatively small number of employees, compared to many of the other manufacturing companies featured in the interactive graphic.
In huge contrast, Apple currently has the lowest revenue per employee, ranking 25th, a revenue of $108,740 per employee; considering the company has an employee count of around 2,000,000, it's no surprise that they're at the bottom of the rankings. Their rival Samsung, however, ranks far higher with a huge revenue per employee of $1,866,952.
When it comes to car manufacturers, many of them are doing well in terms of revenue per employee, with Ford, Toyota and Nissan all ranking in the top 10. However, BMW is leading the way for the automotive manufacturers, with an employee count of 124.729 and a revenue of $835,090 per employee.
Interestingly, Hitachi has the second highest revenue per employee ratio, but they also have the smallest workforce – whereas Apple has the largest workforce but the lowest revenue per employee. So, do the businesses with the smaller workforces actually hold the most valuable ones too?
How much is each employee worth at your company?
Methodology:
Using a seedlist of the top manufacturing companies in the world, we looked at each companies revenue figures from 2017 and compared this to their most recent figure for their number of employees. By dividing the revenue figure by number of employees, this shows us how much each employee is worth. Data was taken from each company's website where available, if not, Forbes was used.