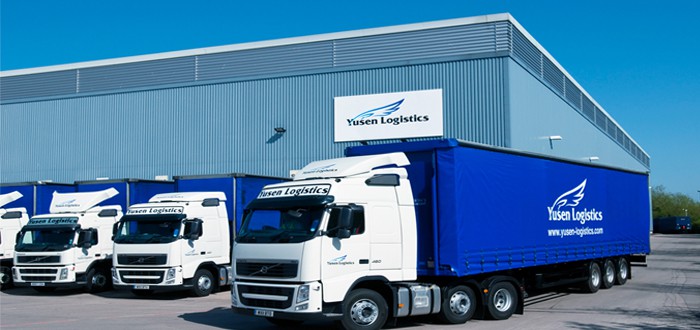 Yusen Logistics Standardises Global Fulfilment Operations on Manhattan Associates.
Yusen Logistics is deploying Manhattan Associates, Inc.'s (NASDAQ: MANH) warehouse and distribution management solution Manhattan SCALE as the fulfilment engine to power its expanding global logistics services operation. The Manhattan solution being implemented on the Microsoft Azure cloud platform, is driving revenue, profitability and efficiency improvements for Yusen Logistics and its customers and will support Yusen Logistics' ongoing business growth across the Europe, Middle East and Africa (EMEA), Asia-Pacific (APAC) and Americas regions.
Yusen Logistics serves a broad spectrum of industry sectors, offering an extensive range of capabilities including air, sea and road freight services. One of the key business imperatives for Yusen Logistics is an unwavering commitment to delivering solutions that meet the unique requirements of each client. Having operated previously with a number of vendor systems, Yusen Logistics made the decision to standardise on a single Warehouse Management Solution (WMS) that could be deployed globally and provide the requisite level of consistency in service levels its customers increasingly demand.
Tony Gudger, CIO at Yusen Logistics Europe explains: "We chose Manhattan SCALE as our strategic fulfilment solution based on a number of factors including functionality, extensibility, ease and speed of implementation, global support capability and total cost of solution ownership. Our long-term partnership with Manhattan, which stretches back 14 years and has involved multiple deployments of its various WMS technologies across the globe, also counted significantly in our selection process."
Having relied on Microsoft Azure as a cloud services platform since 2012, the deployment of Manhattan SCALE on Azure was a logical decision. During the initial implementations in Southern Europe, Yusen Logistics reported zero issues relating to either Azure or Manhattan SCALE. The company plans to use Manhattan SCALE for the full gamut of local and global customer order fulfilment operations, spanning relatively small, single site distribution hubs to multi-site, multi-channel, high volume throughput supply networks.
Henri Seroux, senior vice president, EMEA, at Manhattan Associates, commented, "Yusen Logistics' customers across the globe are increasingly pressured to fulfil orders profitably across multiple sales channels and geographies while simultaneously maximising product availability and customer satisfaction. We are excited to provide the technology, services and support capabilities to drive the next phase of Yusen Logistics' global success story."
www.manh.co.uk