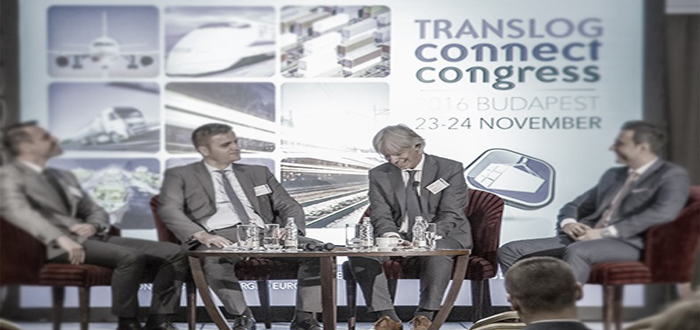 Homo Logisticus" – Digital Evolution in Logistics and Supply Chain Management.
Central and Eastern Europe's leading B2B networking event for logistics and supply chain management professionals, TRANSLOG Connect Congress 2017, will be inspired again by Professor Sebastian Kummer's futuristic presentation, who is the Head of the Institute of Transport and Logistics at the Vienna University of Economics.
Creating and strengthening international business relations for seven years now, the annual forum will be organized again in Budapest, Hungary. Besides the trending topics around Industry 4.0, the event's program will also focus on digital transformations that are essential for companies that do not want to drop out of competition.
Based on previous year's feedback, presentations related to digitalization, automation and customer centricity will not be missing from the program, but topics connected to the lack of workforce and Big Data will also be included. Throughout the two days at TRANSLOG Connect, several case studies of proven solutions will be presented by acknowledged supply chain experts and logistics decision makers.
The networking event is not only the most influential regional congress for supply chain executives, but also an essential event for Central and Eastern Europe in terms of logistics trends and business relations. Decision makers from over 30 countries are attending each year to conduct one-to-one meetings with the representatives of leading logistics solution providers such as SSI Schäfer, C.H. Robinson, Kuehne + Nagel, Ekol Logistics, VMT Ecopack, Priority Freight, Honeywell and many others.
If you would like to develop your international network or simply explore the most suitable options for your organization, please visit our website for more information. www.translogconnect.eu