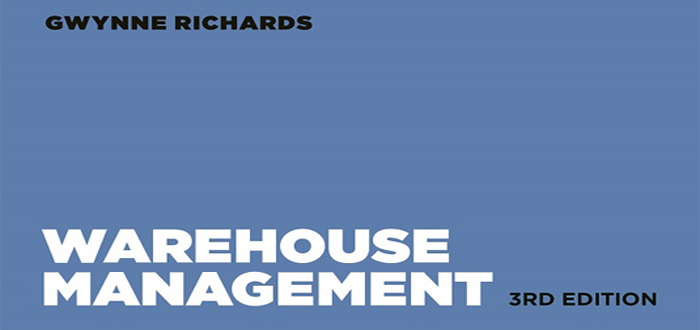 Latest blog from Gwynne Richards, Author of Warehouse Management
I recently visited Moscow for a conference on Logistics IT systems hosted by Axelot, a provider of warehouse and transport management systems. It was also to launch the Russian version of my book on Warehouse Management.
The audience numbered over 500 delegates and all were eager to hear about the current and future advances in technology and automation in logistics and supply chain.
According to a report by TransRussia roughly 6.3% of Russia's $1.28 trillion GDP is generated by the transport and logistics industry. Former Vice Prime Minister Sergey Ivanov has estimated that the sector holds $150 billion of business potential. After years of underperformance, growth and optimism is returning to the nation's transport and logistics sector.
This provides many opportunities for both local and foreign logistics service providers, be it freight transport, warehousing or IT systems.
Within Russia, according to the TransRussia report, only 22% of freight transport is outsourced compared to 48% in China and close on 70% in Europe.
Further opportunities for freight logistics companies, warehouse operators and IT companies is the growth in e-commerce.
Digital retail sales topped out at $4.2 billion in Q1 2017, up 14% year-on-year, with goods coming from Europe, China and even further afield. E-commerce is growing every year in Russia, suggesting a greater need for 3pl services going forward.
Many on line retailers are also turning to technology and automation to satisfy the ever-demanding needs of consumers with next day delivery becoming the norm for on-line sales and even same-day delivery in many major cities.
According to JLL (2017), warehouse take-up in the Moscow region amounted to 362,000 square metres in Q3 2017, 54% above the level in the same period of last year. More than half of this take-up was by e-commerce retailers. These included Utkonos, Wildberries and Gala-Centre.
Based on research carried out by Axelot the use of Logistics IT-technologies in Russia is estimated at 75% with the level of warehouse automation at 55%.
This includes reasonably basic systems through to fully automated warehouses.
The annual growth in the warehouse automation market is around 18-23%. The volume of the market in 2016 was around $18.8 million.
The WMS market is split between Russian and US companies in the main with Axelot, Toplog, Solvo and Sevco having approximately 42% of the market and Manhattan and Lead from Wiptec having approximately 29% of the market. The remainder is shared across a large number of providers, each with less than 1% of the market.
References
Axelot (2017) www.axelot.ru
JLL (2017) E-commerce has driven Q3 warehouse take-up in Moscow Region by 54%
16 October, 2017 http://www.jll.ru/russia/en-gb/news/660/e-commerce-has-driven-q3-warehouse-take-up-in-moscow-region-by-54-percent Accessed 25/10/17
TransRussia (2017) Transport & Logistics in Russia: Returning to Growth
A Market Insights report from TransRussia/TransLogistica http://www.transport-exhibitions.com/TransportShows/media/TransportLibrary/Downloadable%20files/Transport-Logistics-in-Russia-Returning-to-Growth.pdf Accessed 25/10/17