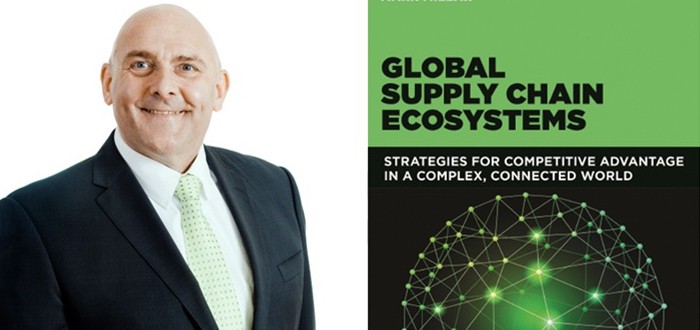 Mark Millar Recognised in USA Supply Chain Awards 2017.
Mark Millar, one of Asia's foremost speakers and a renowned authority on supply chain and logistics, has been recognised for a sixth time by USA-based media group Supply & Demand Chain Executive (SDCE) in their annual listing of the Pros to Know in the supply chain industry.
The Pros to Know Awards are released annually and recognise supply chain executives who are leading initiatives that help companies address the significant supply chain challenges arising in today's complex, connected world.
The Supply Chain Pros to Know 2017 awards were announced in Fort Atkinson, Wisconsin on 24 February 2017.
"Supply & Demand Chain Executive congratulates the 2017 Supply & Demand Chain Executive Pros to Know recipients. The Pros to Know is a listing of exceptional corporate executives at manufacturing and non-manufacturing enterprises who are leading initiatives to help prepare their companies' supply chains for the significant challenges in the year ahead," said Ronnie Garrett, editor of Supply & Demand Chain Executive.  "We commend recipients for their achievements. Their accomplishments offer a roadmap for other leaders looking to leverage the supply chain for competitive advantage. Their efforts in developing the tools, processes and knowledge base for supply chain transformation, as well as in promoting new approaches to supply chain enablement, earned these individuals a rightful place in this year's Pros to Know listing."
Commenting on his award, Mark said from his office in Hong Kong: "I am honoured to have been recognised by SDCE in the USA as one of their Supply Chain Pros to Know 2017. This prestigious annual listing recognises the dedication and expertise of many supply chain professionals – and reinforces the growing strategic significance of the supply chain to businesses – and to their boardrooms."
With this year's award, Mark has now been recognised by Supply & Demand Chain Executive a total of six times since 2007 as one of the 'Top Pros to Know in Supply Chain'.
In addition to these Pros to Know awards in the USA, Mark's expertise, passion and active industry contributions have led to him being recognised in the 'China Supply Chain Top 20', as one of 'Asia's Top 50 Influencers in Supply Chain and Logistics' and as 'One of the Most Progressive People in World Logistics'.
Mark is the author of the widely acclaimed book Global Supply Chain Ecosystems, commissioned by leading business publisher Kogan Page of London, which has sold in over forty countries and earned praise from experts around the world. In the book, Mark explains how twenty-first century supply chains have evolved into worldwide, interconnected supply-and-demand networks with profound interdependencies. Using real-life case studies drawn directly from Mark's experience, the book examines several critical aspects of a global supply chain – including visibility, resilience, sustainability and collaboration – whilst also exploring the latest market trends and industry developments.
USA-based Supply & Demand Chain Executive is the executive's user manual for successful supply and demand chain transformation, utilizing hard-hitting analysis, viewpoints and unbiased case studies to steer executives and supply management professionals through the complicated, yet critical, world of supply and demand chain enablement to gain competitive advantage.
The publication received more than 300 entries for the 2017 Pros to Know Awards. The full list of winners can be found athttp://www.sdcexec.com/article/12308681/meet-the-2017-pros-to-know