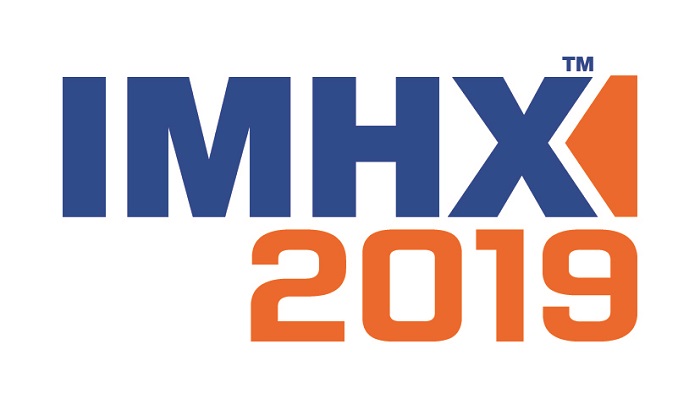 Positive outlook across 3PL sector, reveals IMHX survey
A poll of third party logistics (3PL) companies visiting IMHX 2019 this month, 24 -27 September, NEC Birmingham, reveals an extremely positive outlook across the sector: 91 per cent of those quizzed expect their organization to grow over the next two years, with 34 per cent anticipating 'significant' growth over this time, while 76 per cent believe that their company is likely to experience growth in the next 12 months alone.
The survey, undertaken by Sapio Research on behalf of IMHX 2019, also revealed that 44 per cent of respondents are planning some form of warehouse infrastructure expansion within the next year.
In addition, nearly half (47 per cent) are looking to implement automated warehouse technology within the next 12 months, while 50 per cent stated that they intend to upgrade their forklift truck fleets and/or invest in new fleet management solutions during the same period.
IMHX 2019 event director, Rob Fisher, states: "Sapio Research's survey of logistics company executives reveals an industry that is both confident and optimistic about the future.
"It also highlights that logistics companies are seeking to invest in new technology that will help them to meet the challenges of operating efficiently and profitably in the modern business environment."
IMHX is the UK's largest and longest-running logistics and supply chain technology event, expecting to welcome 16,000+ attendees later this month at the NEC Birmingham from 24 – 27 September. As well as 450 exhibiting companies showcasing the latest logistics technology, visitors will also benefit from four days of free-to-attend professional seminars
To register to attend IMHX 2019 visit www.imhx.net