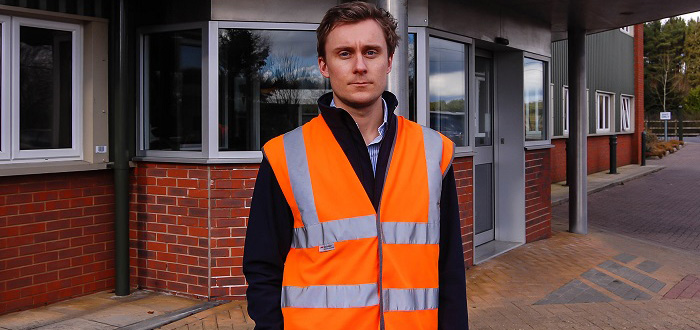 Walker partners with top German service provider
Berkshire-based supply chain and order fulfillment specialist, Walker Logistics Ltd, has announced that it has entered a partnership agreement with German-owned sales and fulfillment services supplier for consumer goods, Limal GmbH.
The deal will allow Walker to offer its clients the opportunity to hold stock at Limal's storage facilities, utilise their in-house sales platforms and fulfill orders bound for mainland Europe from these sites. In a reciprocal arrangement, it also means that Limal's client base will be able to use Walker's 230,000 sq ft multi-user storage facilities as the hub from where goods for the UK market can be stored and dispatched.
Limal was founded in 2003 by Andreas Voswinckel as an international sales and fulfillment services provider for consumer goods. Based in Neumünster – 40 miles north of Hamburg, the company serves more than 100 clients, dispatching 10,000 parcels a day from four sites.
William Walker, sales and marketing director of Walker Logistics, commented: "Our relationship with Limal gives our UK-based customers that export to Germany and other European markets the opportunity to optimise their supply chain efficiency and minimise overheads by physically holding stock closer to the point of consumption. Of course, it offers the same cost and efficiency benefits for Limal's clients that sell in to the UK."
He continues: "And, with confusion still surrounding the movement of goods between the UK and Europe after Brexit and talk of blockages and delays at ports, the arrangement between Limal and ourselves will be immensely helpful to those companies that are striving to put post-Brexit contingency plans in place."
"But, this isn't all about Brexit. We see our relationship with Limal as a long-term partnership that enables us to offer a valuable additional service to our clients."
Walker has integrated its order processing systems with Limal's, which means that the company's clients' relationship with their logistics provider is not affected. "Our clients will continue to deal directly with us – and of, course, Limal's customers will still interface with Limal," explains William Walker.
Limal GmbH's managing director, Madsen Schulte-Tigges, said: "We believe that Limal and Walker are a good fit, both operationally and culturally – and we see the relationship between our two companies as one that will bring tremendous benefits to our respective clients."