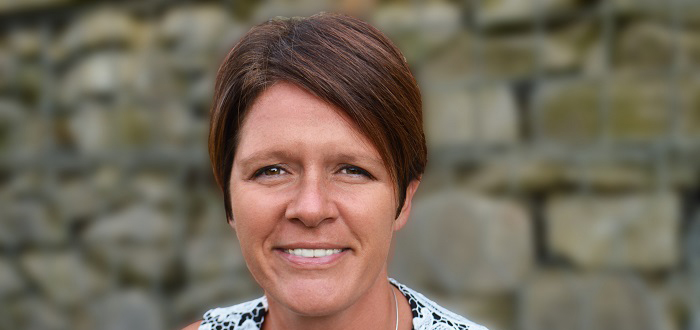 What is a global trade network, and why do you need it?
Sian Hopwood, SVP B2B, BluJay Solutions
Logistics is more like daytime television than you think. From Who Wants To Be A Millionaire to The A-Team, sometimes success means phoning a friend. Everyone needs a helping hand now and then when the going gets tough.
If you're a logistics provider, who do you call when you're up against it? When a natural disaster blocks your route, when customs changes slow down your transport, when a customer suddenly wants a hundred tonnes of cargo moved by tomorrow – where can you go for help? A global trade network is one way to get it – plugging into thousands of companies around the world who can provide the resource you need for success.
The logistics market today is increasingly complex, with customers demanding more rapid service, deeper insight into package whereabouts and delivery times. To survive in a fast-developing market in the middle of being disrupted by new technology, logistics providers need to do far more than simply facilitate the movement of goods. They must be full service partners to their customers, whether consumer or business, with deep insight into all parts of the supply chain.
A global trade network can help companies to achieve this complex goal. A global trade network is a living ecosystem of supply chain partners all connected through one cloud-based technology platform. The model – interactive collaboration among carriers, shippers, forwarders, suppliers, 3PLs, and even customers – drives a powerful network effect with the benefits of universal connectivity among participants. This connectivity creates a number of benefits to help companies streamline their global supply chain management.
With that in mind, here we explore some of the benefits available to companies using this model.
Improved access to capacity
Supply chain managers can explore new opportunities during capacity constraints because the global trade network contains thousands of carriers, forwarders, and 3PLs who are already connected and readily available. The technology platform provides for easy access to aggregated data on how each carrier performs to guide decision making when selecting a new partner, enabling companies to keep up service levels at peak times and ensure customers are well-served.
Increased speed and agility
A global trade network expedites the onboarding processes. Companies can quickly choose a new supplier or explore a new market instantly. The information is already available in the technology platform. The global trade network also allows for creating and updating workflows to better serve customers. Using an 'always-on' services library the global trade network provides a nearly limitless array of options to configure joint processes. The ability to quickly adapt to new customer demands is a hallmark of a global trade network.
End to end supply chain visibility
When all supply chain partners are connected to the network, visibility becomes second nature. Everyone is on the same platform so end-to-end visibility is built-in. Embedded analytics help managers respond proactively in real time to disruption in the supply chain. Network modeling provides for the opportunity to create "what if" scenarios based on historical data and trend analysis.
Macro-optimization vs. micro-optimization
A global trade network opens the door to new optimization opportunities. Micro-optimization follows the traditional pattern of optimizing a stand-alone supply chain, which saves time and money, but at a certain point the options start to dwindle. Macro-optimization allows for scanning the entire global network for cost-saving opportunities. These orphan opportunities cannot be optimized alone; they need the collaborative nature of the network to move forward.
Friction-free borders
Compliance and customs is one of the most complex issues facing a global supply chain because there are so many laws governing trade. It's compounded by each global trade participant's unique position in the field. Friction can cause delays, loss sales, and reduce customer service levels. A global trade network can help achieve friction-free borders by connecting all compliance software with transportation software for seamless movement of product.
A new approach is needed to help logistics companies maintain their place in the market in the face of increasingly automated, multi-skilled competition and a highly demanding customer base. As next-day home delivery, order tracking and step-by-step updates have become the norm for millions of purchasers, and as that culture has filtered into the business world, logistics has become a deeply complex pursuit.
A global trade network can provide you with the tools you need to survive in this fast-paced, ever-changing landscape. With Brexit on the horizon and technology evolving at breakneck pace, it's important to have access to a wide range of efficient partners who can help you maximise your speed, flexibility and customer service.
The global trade network model is the key to maintaining service levels – it's time to embrace the next generation of logistics provision. http://www.blujaysolutions.com/