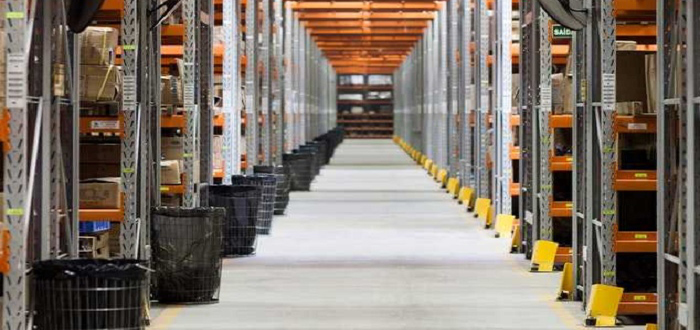 Why the Demand For Warehouse Space Will Rocket in 2019
As we enter 2019, many sectors across the UK are understandably concerned over how Brexit will impact their business. However, one sector which doesn't need to worry according to predictions, is the warehouse industry. It's thought that the demand for warehouse space is set to rocket throughout 2019.
Here, we'll look at why there's predicted to be such a surge in warehouse space this year.
The rise of eCommerce
When it comes to shopping, consumers now flock to the internet to buy everything they want and need. The rise in eCommerce has been extraordinary and it's not looking to slow down anytime soon. This means, a lot more warehouse space is going to be needed to store all of the additional goods due to be delivered.
Over the past decade, the demand for warehouse space has almost doubled, with approximately 235 million square feet of warehouse space purchased from 2007 until 2018. It's estimated that around 60% of this space is occupied by retailers. As online shopping continues to soar, so too will the need for additional warehouse space throughout 2019.
The impact of Brexit
Experts are predicting that warehouse space demand will soar after Brexit. As British firms look to keep their costs down and avoid complex regulations, many will be looking to keep their stock close to home. In particular, bonded warehouses could become much more popular, acting as a duty-free zone.
Although these types of warehouses are common in countries such as China, the UK actually has very few of them in comparison. They basically allow imported goods to be stored without having to pay taxes on them. Up until now, there hasn't really been much of a need for these types of warehouses in the UK, but post Brexit could definitely change that.
Increased courier demand
Of course, as eCommerce continues to soar in popularity, it's going to lead to an increase in demand for couriers. There are currently hundreds of delivery companies throughout the UK, but they're already working at full capacity. This means, throughout 2019 it's likely top courier companies will need additional warehouse space.
These are just some of the factors which are set to drive an increase in demand for warehouse space in 2019. Regardless of what happens with Brexit, eCommerce is unlikely to take much of a hit. In fact, if anything it is set to rise in popularity even more as the year progresses. This means the warehouse sector within the UK is set to really benefit over the coming year, with more bonded warehouses likely to pop up too.