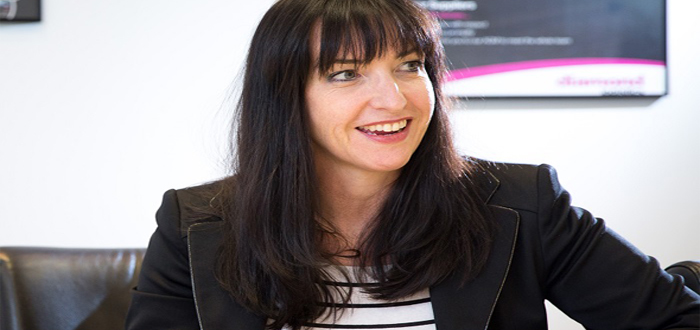 Exploring franchising options to grow your business.
Kate Lester, founder and CEO, Diamond Logistics
The logistics industry has seen considerable revenue growth in recent years, with the market valued at £96 billion per year and 190,000 logistics companies in the UK. One way to support and sustain this continued growth is through franchising, which we decided to make part of our journey 5 years ago.
The recruitment of franchisees is now a highly competitive business. According to the recent NatWest Franchise Survey, franchising has contributed £15.1 billion to the UK economy, an increase of 46% over the past 10 years. With the number of franchising opportunities increasing, finding the right people to expand is highly important, as recruitment and retaining of talent is paramount to keeping a logistics company thriving.
The last five years have been a learning experience in both logistics and franchising and at Diamond Logistics we have come up with a strong framework to support and build our franchise network to what it is today.
Firstly you have to start with a product offering and enable access to resources not normally available to potential franchisees. This can be through technical innovation, providing with a wide breadth of supplier accounts. Whatever it is you do it has to enable your franchisees to shine above any competition, as it is about enabling a sense of belonging and team spirit. A great franchisor should be building relationships, nurturing and supporting – building long term mutually beneficial partnerships.
Tapping into the franchisors knowledge, resources and wider network is an obvious benefit of franchising. Through guidance and training they are given support and a competitive edge in the industry, as franchising allows small businesses to compete with larger players and decrease the risk of business failure. Seeking out potential franchisees that have skills and knowledge of the logistics sector can be useful as having an intimate knowledge of the supply chain sector, the history, challenges, successes and future is often helpful. Especially when it comes to driving business growth now that the logistics and supply chain sector is more consumer-centric, so is the franchise growth opportunity.
However, it's not just about what a franchisee can bring to a business, but also what a franchisor can do to ensure the relationship is mutually beneficial. A franchise is not just about supporting clients, but also equipping franchisees and supporting their development. Providing franchisees with tailored training and induction in all things logistics, finance and business administration will equip them to expand their own knowledge in the sector. Our franchisees are enrolled in Diamond Logistics University which involves taking part in an induction, finance courses and detailed breakdown of our culture, values, goals and vision for future growth.
Becoming members of a few franchise organisations, attending relevant logistics networking and industry events such as The National Franchise Exhibition, are ways to connect with those interested in delving into franchising. As most sectors are now highly competitive with hundreds of businesses targeting the same customers, prospective franchisees will be seeking highly-experienced partners ensuring franchisors who can support them to stay ahead in the logistics market. This involves products, services, and a customer support team which is easily accessible, as well as supporting those starting out with in-house technology that is current to meeting the growing and changing demands. This will allow franchisees to spend time focusing on other areas of the business, like connecting to local business networks.
Finally, remember to keep in mind that a potential franchisee is a potential investor. Therefore they also need to understand why your logistics franchise is worth their time and investment. By showcasing partnerships and successful case studies, the investment opportunity becomes more appealing for potential franchisees. In addition, creating a strong culture and clear strategy will attract the right individual. Values such as shared success, trust and under promising to over deliver, are some of the ways we ensure that we deliver to our clients while ensuring our franchisees are not just business partners, but an integral part of the Diamond Logistics family.