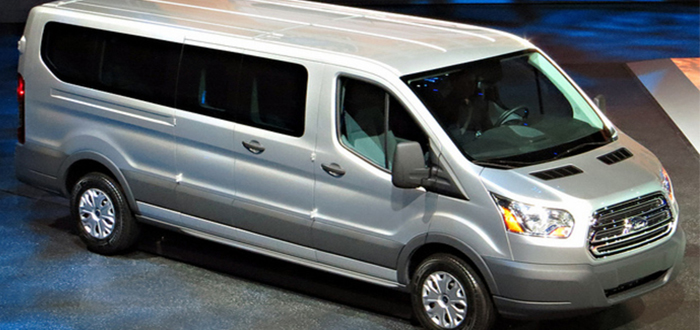 The Evolution – and the Future – of the Transit Van.
The Ford Transit has been part of British heritage for almost sixty years but, how did it evolve
into what it is today and what might we expect to see in its future?
From steam-powered locomotives through to hydrogen combustion engines, the passing of
time is often marked by prominent technology eras, and it seems we're about to shake the
hand of a new one. With the government's plan to ban the sale of new diesel and petrol
vehicles by 2040, the times, they are a-changing, and while robot-piloted cars may not happen in our lifetime, something's got to give to make vehicles more efficient and sustainable something's got to give to make vehicles more something's got to give to make vehicles more efficient and sustainable.
fulton-info-gfx
But where do commercial vehicles sit among all of the electric madness? As we picture our
automated future, we don't often include vans, pick-up trucks or HGVs. Regardless, they are
huge sellers and are expected to be for decades, so let's take a look at the ghost of transit
past, the ghost of transit present, and the ghost of transit yet to come, to see how they might
evolve:
Ford Taunus Transit 1953 – 1965
We often think of the birth of the transit van as having happened in 1965, when the "First
Generation" as we know it rolled off the British production line. Before that however, came the
Taunus Transit. The Taunus, produced in Ford's Koln plant in Germany, was the first Ford
van to officially be christened a "Transit" and looked very much like it had been receiving style
tips from an early VW Transporter.
The engine was under the middle of the cab, a feature that would quickly evolve in newer
models to make way for more cargo. Production of the Taunus Transit halted in 1965.
First Generation Transit / Transit Mark I (1965 -1978)
The German built Taunus Transit wasn't widely exported, which is why the First Generation
title is commonly applied to the 1965 British produced model.
The van was first produced in Ford's Langley factory in Berkshire, which had previously
produced Hawker Hurricane Fighters during the Second World War. Increasing demand
meant production eventually outgrew the factory, and was moved to Southampton until
closure in 2013, when all operations moved to Turkey.
The Transit Mark I boasted a compact front-engine layout to accommodate a two-pallet load,
a winning formula which was widely copied by other manufacturers. Fast-forward almost fifty
years later, and the bones of the design remain largely the same.
The Transit Custom 2013 – Present
Shifting over 100k units each year since it's 2013 introduction, the Transit Custom is one of
the UK's favourite vans and has undergone a range of transformations even in its own short
lifetime.
At the start of 2017, Ford upgraded the Transit Custom's regular engine to a 2.0-litre EcoBlue
diesel, providing higher torque and improved economy.
From 2018 however, the van will get yet another makeover, this time including an updated
Econetic variant that Ford claims will further cut CO2 emissions and increase range
efficiency. As well as making it more economical, the Ford team has also made it safer, and
let's be honest, cooler.
Cross Traffic Alert is a new system, which warns the driver of approaching vehicles when
they're reversing out of parking spaces. Drivers can also opt to have an intelligent speed
limiter, which enables the van to adjust the speed automatically depending on the enforced
limit detected using traffic sign recognition.
The dashboard has also been given a facelift, soon to feature a large touchscreen that
provides easy and intuitive access to audio and navigation. Ford's infotainment system will be
available as a payable bolt on, and the driver will be able to control navigation using voice
commands. Running out of petrol? Just press a button and shout "I need petrol", and hey
presto, you're on your way to a full tank.
The Electric Revolution – 2018 and Beyond
Love 'em or hate 'em, electric vans are going to play a pivotal role in the development of the
UK van and commercial vehicle market as it evolves.
As it stands, in Europe, less than 5% of vehicles are commercial vehicles or heavy-duty
trucks, yet they contribute almost 20% of greenhouse gas emissions.
While electric vans represent a very small percentage of overall Light Commercial Vehicle
sales at the moment, as concern about sustainability and the environment grows, businesses
will be expected to act.
Several car brands such as Nissan and Renault already have a pretty stellar reputation in the
electric vehicle circles, which they hope to carry over into the commercial sector.
Ford have also announced that from 2019, the Transit Custom will be available as a plug-in
hybrid, meaning the van can run on electric power only. Figures are yet to be released
regarding range or economy, but prototypes are already undergoing testing in the capital.
In time, could we even expect to see a transit with self-driving capabilities? Perhaps. But
would a transit van really be a transit van, without a transit van man?
So while the future of the transit van is clearly electric – and potentially self-driving – its
beating heart lies in what it is transiting. From 1953 to the present day and beyond, whether
the van is made in Germany or the UK, whether the van is petrol, diesel, hybrid or electric, the
transit van belongs to the transit van man, and that is why its enduring appeal will continue to
endure while other vehicles fall by the wayside. www.fultonleasing.co.uk